1 in 7 cars involved in an accident will be a total loss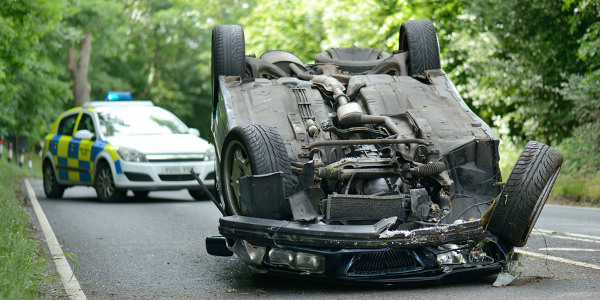 You hear the horror stories about the person who bought a brand new car and within a short time the car was damaged or stolen. Even more devastating, the car may have been a total loss and the person is now upside down in a loan.
Over the last several years, the insurance industry has seen a significant increase in the frequency and cost of total loss claims1. In fact, 12 to 14 percent1 of all post-accident insurance appraisals result in a total loss.  That means if your member is in an accident, there is a one in seven chance1 that the car will be totaled.  Beyond that, in 2012, there were an estimated 721,053 motor vehicle thefts2 nationwide. According to the FBI, a motor vehicle is stolen in the United States every 44 seconds2 and less than 12% of those thefts were cleared, either by arrests or by exceptional means2.
In either an accident or a theft situation, an auto insurance company will only reimburse the purchaser the estimated value of the vehicle at the time of the occurrence. There is no consideration for the balance of the loan. This can leave your borrowers in a disconcerting situation. If the value of the car is less than what they owe, the loan balance will still need to be paid. This can be an emotional situation, and borrowers may view their lenders as "the bad guy".
It's hard to have a good member experience when the borrower has to continue to pay for something that they can no longer enjoy, especially if the incident wasn't their fault.
AutoShieldSM Guaranteed Auto Protection (GAP) by Transamerica helps protect your member's loan and your member-centric reputation.
After a home, a new vehicle is usually one of the largest purchases most people will make. With literally tens of thousands of dollars riding on four wheels, it's important to make sure that investment is protected.  AutoShieldSM GAP helps protect your member from having the expense of paying the difference between the remaining loan balance and what the insurance company determines to be the value of the vehicle. It also helps keep you from having to look like the bad guy after your member has an unfortunate event.
With AutoShieldSM GAP, should the vehicle be stolen or damaged beyond repair, the difference – or the gap – between the value of the vehicle and the outstanding balance of the auto loan or lease is paid up to your waiver addendum maximum.  And with more than 5 million vehicle accidents and nearly one million thefts occurring each year2, AutoShieldSM GAP has never been more beneficial.
Since few people are prepared for a deficit when their auto insurance settlement check doesn't cover the vehicle's payoff amount, makes sure your borrowers are protected on their next auto loan.
Transamerica – Your Complete Loan Protection Product Provider
Transamerica can help your Credit Union craft loan protection product solutions that will meet your members' needs. Our combination of flexibility and thorough training helps provide you with a competitive advantage while helping to improve your profitability. Perhaps most importantly, Transamerica can help you give your borrowers peace of mind that their loan is protected.
Transamerica's overall approach and philosophy positively impacts and creates a successful culture with Credit Unions of all sizes. Learn more about the Transamerica Financial Solutions Group and the products and programs available to help expand your business and improve member services.
1AutoTrader.com. Crash Course for Coping With a Totaled Car. Copyright 2014. http://www.autotrader.com/research/article/car-news/168401/crash-course-for-coping-with-a-totaled-car.jsp
2Rocky Mountain Insurance Information Association. U. S. Auto Theft Statistics & Cost of Auto Crashes and Statistics. Copyright 2014. http://www.rmiia.org/index.asp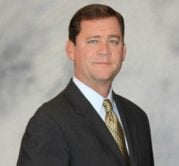 Tom Kazar is the Vice President of Sales and leader of the Sales Team for Transamerica – Financial Solutions Group. Tom's focus is on adding new insurance industry products, expanding ...
Web: www.transamericafinancialsolutions.com
Details