10 steps for first-time home buyers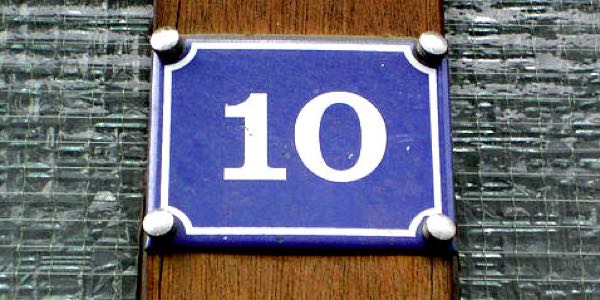 Buying your first home can be a daunting task. But millions of people have been there before you and survived. If you do your homework, you'll have the best possible chance of finding  a place you can afford for a price you can handle. The big surprise for many first-timers is that they need to finish the first five steps on this list before they can even begin to look for a home.
1. Review your financial health.
Before clicking through pages of online listings or falling in love with your dream home, do a serious audit of your finances.
First look at savings.  Don't even consider buying a home before you have an emergency savings account with three to six months of living expenses. Look at how much is left over in your savings and investment accounts that could go toward a down payment.
Next, review exactly how much you're spending every month – and where it's going. This will tell you how much you can allocate to a mortgage payment.  "Make sure to account for every dollar you spend on utilities, kids' activities, food, car maintenance and payments, clothing, entertainment, retirement savings, regular savings, miscellaneous little items, etc., to know how and where a new mortgage payment fits into your budget," says Liz Recchia, owner/broker at We Sell Real Estate, LLC, in Phoenix, Ariz., and author of "HELP! I Can't Make My House Payment!"
As you research neighborhoods, factor in how moving would change your transportation costs to work. The Commute Solutions cost calculator takes into account your car's vehicle type along with car payments, gas, miles traveled and other factors to help you estimate the cost of a potential commute.
2. Check into benefits for first-time home buyers.
Before you start meeting with lenders, it's good to know what constitutes a good deal. And that includes looking into special programs that might make it easier for you to find a property you can afford. Read Credits For First-Time Home Buyers to learn more about these options. Take this information with you when you start looking for a mortgage.
3. Meet with lenders.
Many realtors will not spend time with clients who haven't clarified how much they can afford to spend. And in most instances, sellers will not even entertain an offer that's not accompanied with a mortgage pre-approval.  That's why – if you don't have all cash (how many first-time buyers do do?) – your next step is talking to a lender and/or mortgage broker.
A lender or broker will assess your credit score and the amount you can qualify for on a loan. He or she will also discuss your assets (savings, 401(k), etc.) and debt, as well as any local programs that might be available for down payment assistance. That's where your homework on first-time home buyer programs can help. If you think you qualify, look for a lender that handles the program you hope to get.
continue reading »