10 surprising stats about the 2013 holiday shopping season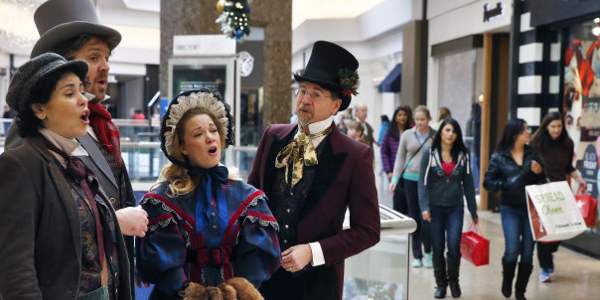 Ah, the holiday retail season, when most of us scurry around, shopping for gifts for loved ones, and trying to take advantage of the best sales we can find. You've been here before: You know the score.
Or do you? Here are a few interesting details you may not know about this year's winter spending dash.
About one quarter of Americans surveyed recently said that they never miss or usually visit at least one store on Black Friday.
Apparently some Black Friday participants from seasons past stayed home this year, though, or maybe they just bought less, as the total take for the weekend, per the National Retail Federation, was down by $1.7 billion, or 3 percent.
If 3 percent doesn't seem too meaningful, consider this: The holiday season accounts for between 20 percent and 40 percent of typical retailers' total annual sales.
Those who think the idea of big crowds crushing their way into stores in the middle of the night sounds dreadful can take heart, because online shopping continues to grow rapidly. Black Friday was this holiday season's first billion-dollar-plus online shopping day, with the total online take for the day of $1.2 billion, up a hefty 15 percent over last year.
Not only are shoppers shopping online more (a record 66 million of them on Black Friday), they're also increasingly shopping via their mobile devices. Yes, you probably knew that. But you might not realize just how fast the shift has been. On Black Friday, for example, Walmart's (WMT) website may have been a little slow at times, but that's because it had some 400 million pages viewed, and 53 percent of those were perused from smartphones or tablets. The number of purchases made via mobile devices tripled the previous year's level.
continue reading »