10 things consumers don't understand about credit scores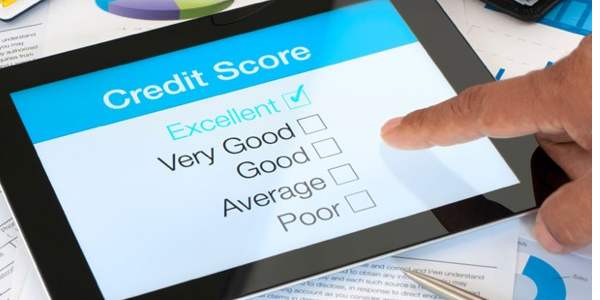 Credit card experts debunk common misconceptions about credit scores
ST. LOUIS – Three numbers can affect everything from securing a mortgage or loan to how much interest you'll pay when you're approved for a house. And while they're just three numbers – that typically range from 300 (very bad) to 850 (very good) – there's a lot of information and regulations behind them. But don't worry, if a thing or two about your credit score has left you scratching your head, you're not alone.
"Consumers look at their credit report and they're like, 'I don't understand it. I don't know what it means,'" says Gerri Detweiler, director of consumer education for credit.com and host of Talk Credit Radio.
To clear up the confusion, several credit experts spoke at FinCon, a financial conference in St. Louis last week, and debunked misconceptions about credit scores. Here are 10 common things consumers tend to get wrong about their scores.
1. The credit bureaus Experian, TransUnion and Equifax evaluate my credit score. The three bureaus generate credit reports, but they have nothing to do with judging your credit score or advising lenders whether to approve or deny an application. "The credit report does not rate your credit," says Maxine Sweet, Experian's vice president of public education. "It simply lays out the facts of your history." So who determines what your credit score means? Companies such as FICO and VantageScore Solutions evaluate your credit risk level – what lenders use to decide how risky it is to give you a loan – based on your credit report. Separate scoring models have been developed to help businesses predict if a consumer will make payments as agreed, and the credit score is just one factor used in the model.
2. There's only one type of credit score. There are actually many different scores. For example, FICO has several models with varying score ranges. "If you get your FICO score from one lender, that very likely won't be the same score that you would get from another lender, even though they're using the FICO model," Sweet says. Consumers shouldn't focus on the number, she adds. Instead, look at where your score falls on the risk model and what influences that risk. If a lender declines your application or charges you a higher fee because of your risk, it will disclose factors that are negatively impacting your risk, Sweet explains. "Those factors will tell you what behavior you will need to change to change your credit history," she says.
[Read: Do's and Don'ts for Building a Solid Credit History.]
3. When I close a credit card, the age of the card is no longer factored into my credit score. The only way you lose the benefit of a card's age is if a bureau removes the account from a credit report, says John Ulzheimer, credit expert at CreditSesame.com. "As long as it's still on a credit report, the credit scoring system still sees it, still sees how old it is and still considers the age in the scoring metric," he says. Take Ulzheimer's father as an example: He uses a Sears credit card he opened in 1976, which is the oldest account on his credit report. "The assumption is if he were to close that card, he would lose that decades-long history of that card and potentially lower his score. That's not true," Ulzheimer says. However, there is one caveat: The score would be lost after 10 years (see No. 4).
continue reading »