10 tips for maximum loan growth, profitability, and member retention
Mapping 10 ways for credit unions to become more relevant to community businesses and gain more market share and increase loan growth, profitability, and retention.
Credit unions are superior to other financial institutions across the nation in so many ways; yet only 30% of the U.S. population does business with credit unions. Furthermore, according to FICO's research, only 15% of Millennials do business with credit unions while 65% do business with the big banks. So what can credit unions do to attract and retain new members, as well as increase loan growth and profitability? The answer is somewhat simple.
The first step is to develop a strong Business Development Program that is relevant and adds value to companies and their employees. That said, below are 10 tips on how successful credit unions can establish a dynamic business development program to create greater relevance; add more value to businesses; and increase loan growth, profitability, and retention.
Establish a full-time Business Development person or team: Business development staff should spend 75 percent of their time out of the office at scheduled onsite visits and appointments.
Select the right people for Business Development: What that means is your Marketing staff isn't necessarily the right staff for Business Development. Business development is sales driven with face-to-face interactions.
Distinguish between Business Development and Public Relations: They are not one in the same! Business Development should focus on generating loans through company partnerships. Public Relations is focused on branding.
Establish the right metrics to get the right results in Business Development: Monthly loan volume (just like a branch) with quality profitable loans and a focus on "New Member/New Money."
Don't simply market the credit union as a "credit union" to businesses in the communities; market the credit union as a PARTNER: An educational partner, a resource partner, a community business partner, a preferred partner, etc., market yourself as a trusted partner looking to serve.
Don't market products and services: Market a partnership that adds value to businesses and their employees.
Develop a "Preferred Partner" Program that appeals to businesses in surrounding communities.
Create innovative programs that give you face-to-face access with employees regularly (a minimum of four onsite visits per year per company). Offer a unique program that helps people manage, protect, and improve their credit score.
Integrate innovative programs and strategies to generate immediate loan opportunities. Offer a Millennial Program that helps them establish a credit score within six months…that kind of program creates loyalty.
Track the right results through Business Development: loans, loans, and loans; not just membership.
Credit unions continue to experience unprecedented good times these days in just about every performance category. Using these 10 tips, you can create your formula for success to ensure you experience the same relentless loan growth, profitability, and member retention your peers are for the remainder of 2015 and beyond.
Stay tuned for next month's write up when we explore multiple credit union success stories using these tips.
In the meantime, what tips are you using to experience success?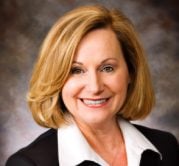 Celeste Cook is founder and President/CEO of cuStrategies, LLC, which provides strategic planning services, consulting services, and training programs to the credit union industry. She is also a keynote ...
Web: www.cu-strategies.com
Details