10 tips to increase loan growth, profitability, and retention
Leaders in the credit union industry must find ways to challenge their teams to think in new and refreshing ways that will continue to differentiate themselves from the competition. Leaders can begin the process by creating "Think Tanks" (from the C-suite to the tellerline) within the organization to create a strong focus on the following:
Rethinking the way you do business to create a dynamic Sales and Service Culture
Renewing the core philosophy of "People Helping People" to build stronger relationships
Reviving staff to be enthusiastically engaged to help members and even non-members
Some of biggest challenges credit unions face as they strive to grow and create a greater relevance in the market place with people who live and/or work in their communities are:
Getting staff motivated to engage members in conversations instead of being "order takers"
Finding unique ways to get members engaged to build stronger relationships
Increasing profitability through loan interest income without increasing delinquencies/loan losses
Increasing direct auto loan growth
Increasing growth without diluting their capital ratio
Below are 10 tips to help you rethink, renew, and revive your credit union to ensure increased loan growth, profitability, and loyalty:
Develop a strong sales and service culture by focusing on service. Successful sales is an outcome of extraordinary service. Extraordinary service begins with "engaged employees" who engage members in conversation.
Transform your staff into confident and engaged employees; not just order takers from member requests.
Train staff to ask the right questions to get member's engaged in the right conversation. Don't train staff to ask questions that will lead to the answer: "No, thank you."
Train staff to offer the right solutions instead of just responding to the member's request as well as how to overcome objections which is one of the most critical component of sales and service training.
Create Win/Win/Win solutions, such as:
Win for the credit union: quality profitable loans, member loyalty, and increased loan growth with minimized delinquencies and loan losses.
Win for the member: solutions that increase the member's credit score, lower their monthly payments on loans not with the credit union, and eliminate high-interest-rate credit cards with other financial institutions.
Win for the employee: confidence in their knowledge of competitors and credit scores to be better able to offer the right solutions; job satisfaction in knowing they are making a difference in people's lives, not just responding to the member's request; and monetary rewards for "unique and refreshing thinking" that creates the right solution for the member and the credit union.
Turn your Collections Team into Member Solution Partners: create a focus on solutions; not just payments.
Offer free credit score analysis (CSA): Sit beside the member, review their credit report, determine risk without using the credit score, determine what you can do to lower their payments on loans not with the credit union; and identify what the credit score will be in 90 days and 12 months.
Integrate a Loan Recapture Program that's proven to double your monthly loan volume in one month and maintain increased loan growth.
Integrate programs proven to bring in new loans — particularly auto loans.
Reward your staff and members for bringing in new loan opportunities with a focus on "New Member/New Money."
Again, these tips will allow you to rethink, renew, and revive your credit union's loan growth and member loyalty, while helping overcome the challenges that hold you back from being increasingly relevant in the marketplace. Applying these ideas with some fresh thinking is the ticket to enhancing your value for increased profitability and loyalty down the road with the millennials, Gen X and Y'ers, and baby boomers – as well as businesses in your community.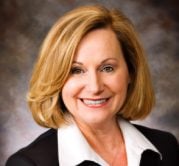 Celeste Cook is founder and President/CEO of cuStrategies, LLC, which provides strategic planning services, consulting services, and training programs to the credit union industry. She is also a keynote ...
Web: www.cu-strategies.com
Details