10 Weird (and Some Traditional) Ways to Make Business Contacts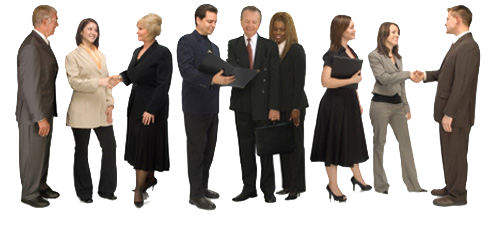 I started my business in 2003. Slight problem. I had no clients.
Whether you are starting a business or growing one or are hunting for a new job, you need to make connections. Growing your "circle" is an important part of building your career. Whether you're an extroverted "power networker" or a shy or lazy introvert, connecting with others should be a part of your weekly work routine. Here are 10 places I've met clients and prospects over the past nine years.
Social media sites: Make sure your profile is always up-to-date and that your content is compelling and intelligent. In addition to the obvious places — like LinkedIn and your Facebook business page, consider using sites like Pinterest and YouTube. Do not aggressively "sell" yourself on these sites, but continuously LIKE and connect with new people and be sure your profile and posts reflect your true personality and expertise.
e-marketing: I send out a monthly e-newsletter and periodic blasts with timely news. Although these messages go out to my current contacts, I make sure that I also post them on my social media sites, expanding reach and building awareness with a whole new audience. If you're looking for new clients or a new employee, make your request clear in your e-messages. Your current clients are the best source of new opportunities.
The gym: I have struck up casual conversations in the locker room that have led to the exchange of business cards and business referrals. Although I never interrupt someone's work-out, these after-hours endorphin-fueled chats have led to new opportunities. Consider biking, skiing, and hiking groups as well.