2012 – The Year Credit Unions Took the Social Media Leap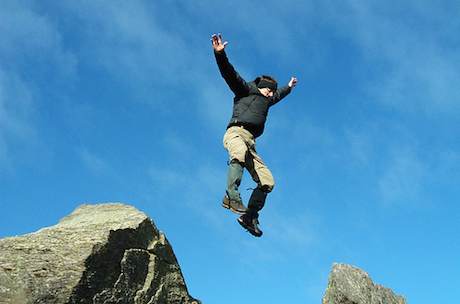 By Michael Ogden, CUNA Mutual Group
Social media is no longer a novelty item – and it appears a good portion of the credit union system has figured that out.
Credit Unions and their social media projects have taken a nice leap forward in 2012. Take a look at these results from a recent social media survey of credit unions by our marketing research department:
94% of credit unions surveyed are investing time and money on Facebook as a part of their marketing strategy.
Facebook and Twitter are the two most-used social media platforms for credit unions.
55% of credit unions are using some form of Web Analytics.
This is a great bit of news because it appears that social media adoption is taking hold throughout the credit union industry – probably three years longer than it should have been, but whatever! Now I want to take a glimpse at what's in store for 2013 from this same survey:
77% of credit unions are developing or enhancing their social media strategies for 2013
2013 new social media investments are moving toward mobile apps, Twitter, YouTube and Google+.
29% of credit unions plan on investing resources into the Tumblr platform (that's awesome!)
Here's the kicker: 1 percent of credit unions surveyed are not using social media in 2013. While that may seem strange, think about you and your credit union two years ago. Were you even in the social media game?  I'm sure that percentage was a lot higher than 1 percent in 2010. So I'm actually thrilled with these results.
From my vantage point, I believe credit unions are on the brink of something fantastic with social media in 2013. Think about the technological advances we've seen with mobile and video capabilities in social media this year. Twitter, Facebook, Google+, YouTube and Tumblr have become massive social marketing tools using text, links, photos and videos to connect, communicate and council with members.
A lot of times I'm asked the question, "What's next in social media?" And my honest answer is, "Next is education and finally a comfort level with social media in the industry."  I was happy to see my thoughts backed up by the Business2Community.com's article How Social Media Usage Will Change In 2013 (Dec. 5, 2012) which makes this prediction for 2013: "Now that businesses are more comfortable with social media as a valid marketing platform, we will also see a much more strategic approach and more comfort as it relates to total integration into the business." Make sure you take the time to get comfy and knowledgeable about the social media platforms you're using before taking on another tool or technology. You'll appreciate this advice later.
One last bit of advice: before you put 2012 to bed, meet with your team and have a social media therapy session. Talk honestly about what you did on your social media accounts: what worked, what didn't, what could have been so much better, and are you using the right platform?  Use those answers as your foundation for the next social media year.
I'm excited to write next year's article at this time so I can look back on what we all accomplished in 2013. For now I say, "Cheers to you – and Happy Holidays!"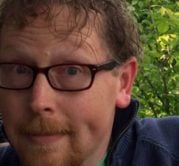 Michael has been in the social media business for more than a decade inside the credit union, technology, financial and food industries. He's the founder of For3, LLC, which ...
Web: www.for3forgood.com
Details