2020: Credit union growth strategies in the Year of the Rat
According to the Chinese Calendar 2020 is the Zodiac Year of the Rat. Rats are clever and wise and are symbols of wealth and surplus (because of their fast rate of reproduction). Rats have to be extra cautious in the new year due to being at risk of losing money. They must learn to stand back and wait until opportunities arise and are advised to wait until the following year in making big decisions and keeping their financial situation stable. Rats will also find themselves losing their focus at times and becoming emotional. So each of us would do well to temper our prosperity trends regarding the economy going forward. Living with a bit of anxiety will be a harbinger for credit union leadership as we head into the year.
With recent political, economic and regulatory changes added to the American landscape, the new year economy in which credit unions will have to navigate will slow down. Overall many aspects of these changes have caused many of us to shift and use more new technology and innovation in dealing with our financial situations and engagement in serving members.
And with 2020 being a presidential election year, all business and financial marketplace predictions will be tempered by Uncertainty!
However, this is not the year for credit unions to hold back. There is an opportunity to really continue to step up and help members respond to new changes and challenges (interest rate changes/cyber-security/ID theft/new technology/frictionless transactions) and not have a rat pack mentality like our competitors.
I would offer these "Super 10 in 20"suggestions for setting a course to prosper in the New Year:
Work Your CU Neighborhood. Focus on deepening relationships (more wallet share) with your current members. Get closer and really get to know your members. Offer one stop financial services shopping and don't make your members jump through whoop s to do business. Continue to engage and expand in socially responsible causes showing the credit union difference in the community.
Review your Fee structures for market place adjustments. I am not suggesting we gouge our members, only that we alter fees based on the local marketplace. We still will be the best deal in town.
Have a Collaboration, Partnership, Alliance and Merger Policy/Strategy.
Train staff to cross serve and wow members at every touch point opportunity 7x24x365. Embrace being a "Member-Centric" CU. All staff, volunteers, vendors and members should be advocates for your credit union.
Have a well-defined Member Experience Program. Use Good On-Boarding practices to Reconnect and Engage current/new members by offering incentives–(Buy local Groupon/ miles/reward programs/prepaid cards/cash back/free credit scores/reports/co-brand products) and concierge services to empower them to connect. Reach out to Hispanic/New Immigrant communities and show them how credit unions are a welcoming financial institution. Give members real reasons for being a member, not just a customer. Membership should have its privileges. Offer Certificate of Member Ownership/Toll Free 800 Member Care Hotline.
Embrace Innovation/Mobile Strategy: Mobile/Tablet Technology and Social Media. Be Appilicious–Utilize innovative ideas to create "Apps for This and That". Form Strategic Partnerships with Fin-techs (Google/Amazon) for first payments/digital interaction options. Teach members to serve themselves via technology. A CU Alexa has now joined the Apple watch to members households and vehicles and "Face Payments" could be the next Big Thing!
Offer Suite of Retirement Services to help Senior Members–Tax/Legal (Wills) Services/End of Life (Burial) Loans/Long Term Care. Consider offering Life-style Products/Services that your members could really benefit from (braces/Invisalign treatments/hearing aids/plastic/Lasik surgery) personal procedures that are not covered by traditional insurance.
Reach out to young adults/women and early retirees via Micro Lending and Small Business Services. These members are the fastest demographic starting their own business.
Make it a strategic imperative to appeal to and attract more Youth and Young Adults. The under 30 Demographic is your next generation of lending business and lifelong members for your CU. Find ways to help young members ease their burden of student debt and offer Financial Counseling Fitness programs to help them get on track with sound life-long money budgeting practices.
Explore Cannabis/Hemp/CBD Oil Banking as potential new Small Business opportunities for your credit union.

This is not the time to sit back in your den about your credit unions mission to thrive in the future. Focusing on maintaining our differentiation–why we do versus what we do in our communities will distinguish us from the rest and help us prosper.
Our Credit unions will need to step up, promote our purpose, focus on our uniqueness and commitment to members to stay ahead and avoid getting caught up in the financial services rat race in 2020.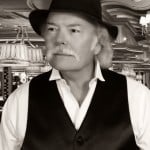 John A. Vardallas CAE, CUDE is Founder/CEO of The AmericanBoomeR Group, a Madison, Wisconsin based speaking/consulting firm. He is also Senior Faculty Advisor/Project Evaluator for SCMS and ...
Web: www.theamericanboomer.com
Details