2022: Credit union growth strategies in the "Year of the Tiger"!
According to the Chinese Calendar 2022 is the Zodiac Year of the Tiger! The tigers personality is brave, confident, and competitive! People born in this year are charming and well-liked by others and work actively to express themselves boldly doing things in a high-handed manner. They are authoritative and never go back on what they have said.
In terms of wealth, tigers are careful about entering into monetary relationships with others in 22. So don't expect a big windfall achievement in the year of the tiger. Reasonably watching and spending their money will help tigers go through the year smoothly. Tigers are not suggested to invest much in stocks or funds so each of us would do well to focus more on exercising prudence when handling finances in the new year.
Leaders must monitor the changing economic conditions and consumers (our members) buying analytics looking for opportunities to pivot and meet new needs.
And like tigers we must be wary of the I-word nemesis stalking consumers and financial service providers in 22—inflation & interest rates!
2022 will be the real year of the post covid-19 pandemic and will give businesses and our credit unions a chance to put into practice our re-imagining strategies for the future.
Like the tiger, more than ever 2022 will be the time for our CU leadership to be bold and think more like futurists and implement lessons learned that have impacted our operations and serving members.
Credit unions have proven we have weathered the financial storm well since covid hit and the new year will bring opportunities to expand on our technologies and partnership collaboration with fintechs.
Our movement should capitalize even more on the steady success we have had during the pandemic and really focus on our differentiation as a member-owned local financial institution in the communities we serve.
Credit unions should accelerate our digital business transformation and generate value from exceeding member expectations & experiences (MXXs).
We must continue to be heroes to our members and keep demonstrating our mission/purpose. We must tell our "people helping people" story more and focus on continuing to be a trusted advisor, first financial responder, and lifeline to our members financial needs.
Suggested post-covid hangover growth strategies to consider offering in 2022:
Giving members a strong (MX) member/values experience
More electronic transactions 24/7/365
Retirement planning services
More remote lending/online ordering
Home equity loans (home offices/family caves/backyard landscaping)
Helping more members needing financial assistance/counseling
Boat/personal watercraft/RVs/campers/ATV loans
Pent up desire for new/used car loans
Low-rate credit cards with rewards
Member business lending (cannabis businesses/suppliers)
Solar panel commercial/home loans
Hybrid/electric auto loans
First (second vacation) home loans
And finally like the tiger, credit union leaders need to be brave, vigilant and nimble, constantly assessing the financial services jungle and be ready to pivot & pounce on opportunities as they present themselves.
It may mean the difference between just surviving and thriving in 2022. Happy better new year!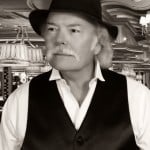 John A. Vardalas CAE, CUDE is Founder/CEO of The AmericanBoomeR Group, a Madison, Wisconsin based speaking/consulting firm. He is also a frequent speaker and facilitator of strategic planning ...
Web: www.theamericanboomer.com
Details