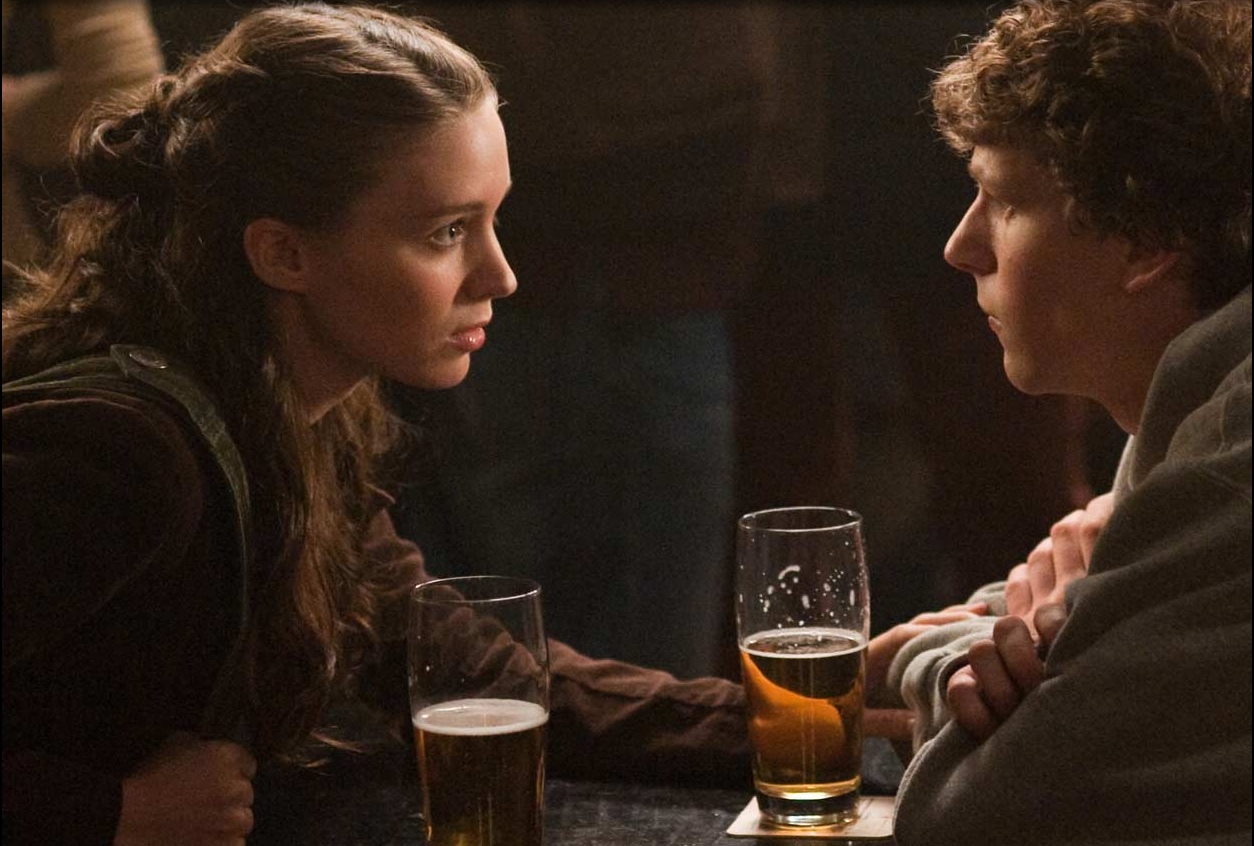 By. Andy Janning, NO NET Solutions
What he did sounds insane on its face. But it was exactly what he needed to get the best out of two young actors – and it may be what you need as well.
Background
At nearly 6 minutes long, with 1,300 words spread amongst 108 lines of dialogue and 10 full pages of script, the opening scene of director David Fincher's The Social Network (2010) is a dense, tense, and complex introduction to the flawed genius of Mark Zuckerberg and his creation of Facebook.
That it's longer than most Pixar short films and filled with more intelligent conversation than the entire run of Jersey Shore is compelling enough. But what really shocked me was the fact that Fincher shot 99 takes of it.
Let that sink in for a second: he asked his two lead actors, Jesse Eisenberg and Rooney Mara, to perform the same intense, rapid-fire sequence for 9 hours total. If that sounds like torture to you, you're not alone. Mara went into the scene with that fear in mind: "I was worried. I was like, 'God, I'm gonna burn out, I'll get flat, it'll feel robotic…'".
Why, then, would Fincher – an A-list director who helmed hits like Se7en, The Curious Case of Benjamin Button, Zodiac, and Fight Club – defy conventional filmmaking wisdom to push his cast and crew so hard?
And what does it have to do with you? 
It starts with killing your vanity. Armie Hammer, who played the Zuckerberg's twin foils Tyler and Cameron Winklevoss, told New York Magazine "Yes, you do a lot of takes but you feel extremely protected. [Fincher] knows that actors are inherently vain (emphasis mine)…and he didn't want us to bring that to the set."
Fincher himself said, in the DVD's audio commentary, that he wanted "to drive out the acting" and "I want to take them past the point where they go, 'But I had it all worked out!'"
Fincher squeezed the self-consciousness out of his performers through intentional repetition and protected them with specific guidance after yelling "Cut!" between each marathon take. And it certainly worked; the second half of Ms. Mara's quote above concluded with, "…but it never felt like that. Every single time, it really felt like a different scene and fresh."
Application
We all bring vanity to the job, even in the people-helping-people world of credit unions. It's borne of our experience, accomplishments, followers, likes, listens, training, team, salary, or square on the org chart.
We wrap ourselves in routine – the same predictable conferences, meetings, schedule, and teammates – to convince ourselves that we have it all worked out.
We don't escape this carefully constructed hubris easily, or on our own. Which is why we all need our own Fincher to help us experience intentional discomfort in order to help us grow, to knock us off-center for a higher purpose.
Let me say this again: you won't get that uncomfortable on your own. 
You need someone else in this job, your own personal Fincher armed with input you trust and a willingness to listen to you while absolutely laser-focused on helping you get where you never thought possible.
Yours can't measure his success by how much you like him – what I call "The Sally Field Syndrome" – because you won't on most days. Yours may order some variant of his "99 take" method, an extended observation of, or temporary reassignment to, a branch or other front-line position. Maybe another career altogether.
I know, I know – you don't think you need this advice. You're a special case, exempt from such accountability and vulnerability and effort, right? Absolutely…if you want to become a villain in the story of your company and credit union.
Who will your Fincher be? The choice is up to you.
Andy Janning is a popular keynote speaker at events across the country, a national award-winning expert in talent development, the host of NCUF's Herb Wegner Memorial Awards, and a ...
Web: https://www.andyjanningphoto.com
Details