3 Best Places to Find Free Checking Accounts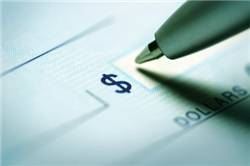 by Ken Tumin
When was the last time you paid a checking account fee? I would guess that many of the regular DA readers are careful to avoid checking account fees like monthly service fees and overdraft fees. In the last year, it may have become a little more difficult in avoiding fees if you have a checking account at a large bank. This NYT Economix blog article describes how big banks have continued to find new ways to charge more fees. The article recommended one way to minimize fees that you pay. That is to join a credit union. That can be a good choice, but there are other options.
Free Checking at Credit Unions and Community Banks
Free checking accounts are common at credit unions, but you should also look for credit unions that are part of the shared branch network and an ATM network. The shared branch network is called CU Service Centers and it gives credit union members access to thousands of credit union branches in the US. At a shared branch you can perform many banking transactions just as if you were at your home credit union such as making deposits, withdrawals and loan payments. For ATM networks, the big one for credit unions is the CO-OP Network. This network gives you surcharge-free access to thousands of ATMs throughout the U.S. and Canada.
Instead of a plain free checking account at a credit union, you should look for a free reward checking account. Like the plain free checking, most reward checking accounts are free with no monthly service charges. However, reward checking gives you the option of a high interest rate (high compared to what's available in today's low interest rate environment). To qualify for this high rate, you'll have to meet monthly requirements like debit card usage. Many reward checking accounts still pay higher interest rates than you can find at internet banks. However, there are balance caps that limit the high rate to a certain balance (like $15K or $25K).
In addition to credit unions, you can find reward checking accounts at many community banks. Please refer to my reward checking account overview for more details.