3 characteristics of a great team player
It's not always easy to work with a team. If you're used to doing your own thing, the transition to a team environment can be an adjustment. If you want to be a great team player, here are three characteristics you should embody…
You have to be patient: It would be nice if you knew exactly what to expect from every one of your coworkers, but that's never the case. Sometimes you'll find yourself frustrated with coworkers, and that's completely normal. Keep your cool during stressful situations, because the last thing you want to do is ruin good team chemistry. When frustrating situations arise, take a deep breath and be patient.
You have to have confidence: Having confidence at work can be the difference between being stuck in a position for a long time and being quickly promoted. When your confidence starts to rub off on others, you'll see a lot of success around you.
You have to be dependable: Sometimes, coworkers don't pull their weight. You never want to be that person. You want to be the person everyone can rely on. When you say you're going to do something, be certain that it gets done. A lack of dependability can damage your team and your business.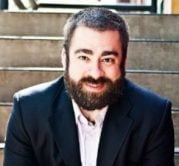 John Pettit is the Managing Editor for CUInsight.com. John manages the content on the site, including current news, editorial, press releases, jobs and events. He keeps the credit union ...
Web: www.cuinsight.com
Details