3 communication skills we need to improve
I often talk about communication and its importance both at work and at home. Here are a few less talked about communication skills that are very important to master…
Wandering eyes: Face-to-face communication is a lost art, but it's still important in the workplace, so keep an eye on your target so they know you're fully committed to the conversation. You don't have to keep eye contact throughout the entire conversation, but just make sure you don't get caught focusing your eyes elsewhere.
Body language: Always be mindful of the message your body is sending. Slouching or turning away will let the person know you don't care about what they have to say. Don't be too exaggerated, but make your body language match up with the words that you're saying.
Tone of voice: Sometimes you're told things that you couldn't possibly care less about. But when someone is looking for approval or a positive reaction, try to avoid a tone that is dull and uninterested. When others are excited about news they're sharing, you should come across as excited for them, or at the very least "happy to hear it."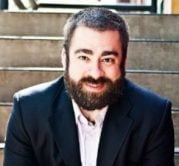 John Pettit is the Managing Editor for CUInsight.com. John manages the content on the site, including current news, editorial, press releases, jobs and events. He keeps the credit union ...
Web: www.cuinsight.com
Details