3 essential skills you need to succeed on a team
Working with a team isn't always easy. Whether you're new to a team or not, there are certain skills you need to help you succeed within a team environment. Here are three skills you should have if you want to succeed on your team.
Patience: Everyone is different. It would be nice if you knew exactly what to expect from everyone you work with, but that's rarely the case. From time to time you'll find yourself frustrated with coworkers, and that's completely normal. The key is to keep your cool during those stressful situations, and your team will definitely notice when you do. They'll also notice if you don't, so be mindful of reactions that could damage your team's mojo.
Confidence: If you want to do your job well, you need to have confidence in what you're doing. Having confidence at work can be the difference between staying in a position for a long time or being rapidly promoted. When you have that confidence, you become an example of success that coworkers can look up to. When that confidence begins to rub off on others, you'll see an abundance of personal and team successes in your office.
Dependability: Working with a team is always hardest when someone isn't pulling their weight. Be the person everyone can rely on. When you say you're going to do something, it gets done. Deadlines exist for a reason and missing them can damage your team and your business.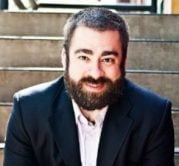 John Pettit is the Managing Editor for CUInsight.com. John manages the content on the site, including current news, editorial, press releases, jobs and events. He keeps the credit union ...
Web: www.cuinsight.com
Details