3 hidden costs of employee turnover
It's always tough when you have to replace an employee. Losing a knowledgeable member of your staff probably means shuffling other employees around and just trying to keep up business as usual. But what about the other ways it affects your business? Here are three hidden costs of employee turnover…
Losing the groove: You know what it's like to be in the groove at work. You've got your habits and routines and you know how to balance your schedule. As soon as a coworker hits the road, that all changes. Now, everyone is trying to help pull the former employee's weight and management is spending time trying to figure out how to find a replacement. Losing your groove can have a major effect on productivity.
Spending extra time: When an employee leaves, it's not an easy process to replace them. Even if you're fortunate enough to have some quality candidates, it's going to take some time to get them up to speed. Training takes time and someone has to spend his or her time being the teacher. It's important to keep this in mind since you'll probably have to find creative ways to cover the time that is lost as your new employee is getting prepared for the position.
Hiring the wrong replacement: If you don't have great candidates to fill your void, you run the risk of hiring someone terrible. You'll waste time training the employee just to realize that you're going to have to do it all over again. Don't make the hire unless you're completely convinced that the candidate is the right person for the job.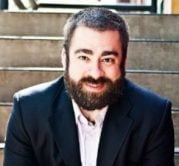 John Pettit is the Managing Editor for CUInsight.com. John manages the content on the site, including current news, editorial, press releases, jobs and events. He keeps the credit union ...
Web: www.cuinsight.com
Details