3 investment ideas for your tax refund
While a tax refund means you loaned the government too much money during the year, it doesn't make receiving a big refund check any less enjoyable. Some people use that big check to take their family on vacation, some use it to make an extra mortgage payment, and some to just splurge on some new toys. There a million different ways to spend a tax refund, but the smartest decision may be to invest it in the future. Here are a few suggestions NerdWallet has for investing your refund this year…
Open or beef up an IRA: I've talked a lot about the benefits of compound interest and how you should be taking advantage of it. By now you're probably aware of the benefits of an IRA to your retirement plans, but if you need a refresher course, here's something to check out.
Put it in your 401(k):The limit for 2019 401(k) contributions is $19,000 so it's probably safe to say that a lot of us aren't in danger of hitting that mark. So, if you're looking for a few ways to boost your contributions this year, using a big tax refund is a good way to start.
Start a 529 for your kid: College isn't cheap, and if you're planning on helping your child attend a good one, it's a great idea to start saving now. A 529 plan is a great tool for you to utilize, and allows tax-free growth as long as you spend it on qualifying education costs. If this sounds good to you, start here.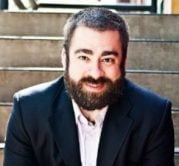 John Pettit is the Managing Editor for CUInsight.com. John manages the content on the site, including current news, editorial, press releases, jobs and events. He keeps the credit union ...
Web: www.cuinsight.com
Details