3 phrases you shouldn't use at your office
There are just some things you should never say if you want to be successful. Most people work because they want to make a living, be a productive member of society, and advance their career. If you want to grow and move forward, here are three things to avoid saying while you're on the clock.
I had a late night last night: We've all been there. Maybe your friend is getting married or maybe it's just Tuesday. No matter the case, tipping off your employer that you're probably not at your best isn't a great idea. Even if you think you're a great employee who does great work, don't give your boss any reason to question your work ethic.
I'm going to own my own business one day: Being your own boss is a dream that a lot of people share. But when you work for someone else, it's not necessarily the best idea to let them know that you're planning on hitting the road. If there are payroll cuts and someone has to get axed, you don't want to give your bosses any reason to add you to the list of employees who could possibly be let go.
Can you believe what happened to Steve?: Gossip happens. It's awful and you shouldn't take part in it. You may think that spreading rumors will make you seem interesting or cool, but to most, you'll just look like the bad guy. And if gossip is your thing, you're most definitely not the good guy.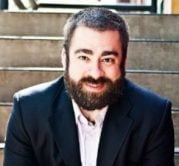 John Pettit is the Managing Editor for CUInsight.com. John manages the content on the site, including current news, editorial, press releases, jobs and events. He keeps the credit union ...
Web: www.cuinsight.com
Details