3 quotes about the importance of great customer service
If you were a toilet paper salesman, life might be a whole lot easier. Selling a product that everyone needs is usually pretty easy.  Unfortunately, you're offering financial products and services and those aren't quite as easy to sell. The public can find similar offerings from a lot of different places, so it's not always easy for you to stand out from everyone else.
There is however one area where you can show what makes you better than the rest: Customer service. When a customer feels that they're important to you, that's how they become a member. Here are three great quotes about the importance of customer service.
"Spend a lot of time talking to customers face to face. You'd be amazed how many companies don't listen to their customers."– Ross Perot
If you want to grow your business, you've got to provide your members with the products that they need. There's no easier way to do that than in person.
"There are no traffic jams along the extra mile."– Roger Staubach
The easy way to stand-out is to go above and beyond for your members. Most companies aren't willing to do that.
"The goal as a company is to have customer service that is not just the best but legendary."– Sam Walton
Members are more likely to talk about bad customer service than good customer service. Give your members a reason to brag about you.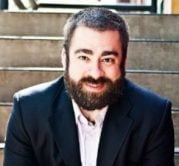 John Pettit is the Managing Editor for CUInsight.com. John manages the content on the site, including current news, editorial, press releases, jobs and events. He keeps the credit union ...
Web: www.cuinsight.com
Details