3 reasons to upgrade your technology
Technology is a funny thing. You get the latest iPhone, drive home with it, and by the time it's activated they're already announcing the next one. In the office however, things seem to move a little bit slower. While it's occasionally okay to be a step behind other industries, outdated technology can definitely affect your business. Here are a few reasons it may be time to update the tech in your office.
It's moving waaaaay toooooo slooooooow: It's awful when things lag. When it takes forever for your computer to respond to a command, it can be terribly frustrating. Whether it's a software or hardware issue, if it's becoming stressful for your team to use their equipment, it may be time to upgrade. Periodically ask your staff how things are running and start researching new products if necessary.
It's no longer safe: Old tech can still be productive as long as it's running smoothly, but that doesn't make it hacker-proof. Older systems are more vulnerable to being hacked (because hackers have had more time to figure out how to access them), so you may want to prescribe to the "out with the old, in with the new" way of thinking.
Increase member satisfaction: Even if your staff is getting by with outdated technology, are you really able to give your members everything they need? By making advancements in financial technology available to your members, it will allow you to provide them with the products and services they desire and allow you to improve your bottom line.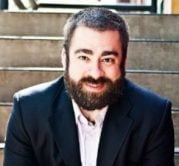 John Pettit is the Managing Editor for CUInsight.com. John manages the content on the site, including current news, editorial, press releases, jobs and events. He keeps the credit union ...
Web: www.cuinsight.com
Details