3 reasons why summer is the best
Summer is here and it's a great time of year. Fall is great with its milder temperatures, and beautiful scenery, but nothing beats warm weather for me. If you're not a fan of the heat, I understand, but here are three reasons you should appreciate the summer while it's here…
It's a great time to be active: When it's cold out, it can sometimes feel like we're hibernating. In summer, it's easy to get outside and go for a hike, jump in the pool, or find some way to be active. We always feel better when we're more active, so take advantage of the weather while you can, because the fall will be here before you know it.
It's a great time to be social: We're usually more social in the summer, with all the cook-outs and birthday parties at the pool. Being around people is good for your mood, and the summer is a great time to host your friends and family and enjoy their company in the great outdoors. Plus, summer means vacationing with your family, and that's something to be happy about.
It's a great time to be healthy: If you love grilling, you're probably firing up the grill almost every night in the summer. The last thing you want to eat in summer is hot or heavy food, so it's a great time to fill your grill with chicken and fish and you can buy fresh fruits and vegetables all summer long.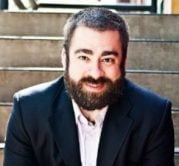 John Pettit is the Managing Editor for CUInsight.com. John manages the content on the site, including current news, editorial, press releases, jobs and events. He keeps the credit union ...
Web: www.cuinsight.com
Details