3 reasons you should keep renting
I'm sure you've heard plenty of reasons why you should buy a house instead of renting one. The biggest reason is probably building equity, but does that make it the best choice for everyone? Maybe not. Here are three reasons you should keep renting…
Renting allows for freedom: Maybe you're single and you work from home. Maybe you want to live at the beach for a while. If you buy a house, you'll probably have a lot of work to do if you want to head to the coast. Plus, maybe you'd enjoy moving around and seeing a lot of different places. This may not seem relevant to everyone, but it's something to think about if you're young and you love to travel.
Renting is less work: You may hate cutting grass but if you own your own home, you've got to keep up with it. And if you're annoyed by some of the little problems that arise when you're a homeowner, you might appreciate renting more than you think. If you just want some place to lay your head at night, rent a nice apartment and let management worry about all those other things.
Renting can provide extras: Maybe you can't afford a house with a pool or a gym membership, but renting an apartment can provide you with both of those things. Nicer apartments might even include cooler perks like bowling alleys and golf simulators.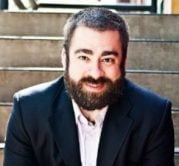 John Pettit is the Managing Editor for CUInsight.com. John manages the content on the site, including current news, editorial, press releases, jobs and events. He keeps the credit union ...
Web: www.cuinsight.com
Details