3 reasons your members have debt
According to December 2016 data, 73 percent of consumers die with debt. That's a lot. If you'd like to help your members become debt free, you need to first understand why they're carrying that debt to begin with…
Frienvy: This is probably not a word. In fact, it's definitely not a word. But it's a term that I just invented to convey the message that far too often we envy what our friends have. If you make a purchase every time you feel like you're missing out, you're probably going to put yourself in a rather large financial hole. If you take a break and walk away anytime you feel an impulse buy coming on, you'll like yourself a lot more later.
Plastic: Don't let your credit cards hold you down. Only spend money that you have. There are definitely advantages to having credit cards, but if you're only using them to rack up tons of debt, it might be time to run those bad boys through your paper shredder.
Unprepared: "Life comes at you fast." Do you remember that old Nationwide commercial? Expenses can sometimes come at us like a sucker punch. You may feel you're doing good with your finances, but then something happens and suddenly you're in trouble. It's time to get ready. Make sure you're putting a little something away into your emergency fund with every paycheck, because you will definitely regret not having that money when you need it most.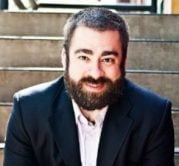 John Pettit is the Managing Editor for CUInsight.com. John manages the content on the site, including current news, editorial, press releases, jobs and events. He keeps the credit union ...
Web: www.cuinsight.com
Details