3 safe ways to give the gift of cash this Christmas
Sometimes it can be incredibly difficult to know exactly what to get a loved one for Christmas. With the big day just around the corner, time is running out to come up with the perfect gift idea. Although it may not have the pizazz as the year's trendiest or most popular present, giving cash this holiday is a surefire winner when it comes to a gratifying gift. But, as easy as it is to just slip some dough in a card, it's not always safe to simply pass along cash without any protections if it's stolen or lost. If you decide to give money this year, consider these three safer alternatives to the classic wad of cash.
Go old school
Writing a check may seem like an incredibly old-fashioned way to pay, but it is also safe and convenient. And now with Remote Deposit Capture (RDC) the recipient can easily open up their online banking app, take a photo of the check, and deposit it immediately right from their phone. Additionally, checks require a recipient's name, so unlike cash that can slip out of a card and be picked up and used by anyone, a check is protected in that the recipient must show identification in order to cash it.
Pay online
Peer-to-peer payments (P2P) have been increasingly popular with the launch of convenient apps such as Venmo, PayPal, and Square. Also, many banks recently picked up the service Zelle allowing consumers to send and receive money between two bank accounts. These new online services are much safer than gifting cash because they are encrypted and are reliable when it comes to resolving unauthorized transactions.
Give gift cards
Instead of handing over cash that can be spent on anything, gift cards are a little more personal in that they are geared toward a more specific shopping experience. For example, you know your brother is outdoorsy but you don't know exactly what he may want or need. Instead of forking over cash, giving him a gift card from an outdoor retailer like REI or Cabelas, shows him you pay attention to his interests. When it comes to protections, if it gift card is lost or stolen anyone can pick it up and use it. But unlike cash that is gone forever, gift cards may be replaced with the help of customer service if the buyer can show proof of purchase including a receipt with the gift card number.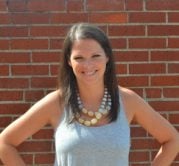 Wendy Moody is a Senior Editor with CUInsight.com. Wendy works with the editorial team to help edit the content including current news, press releases, jobs and events. She keeps ...
Web: www.cuinsight.com
Details