3 steps for your annual financial checkup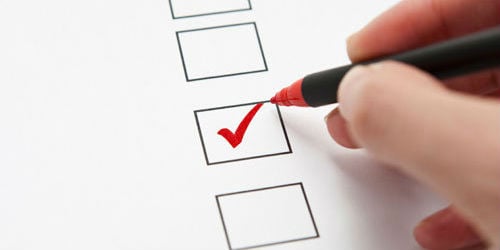 Budgeting, insurance and investments are all key elements that benefit from regular review. 
by: Mel Bondar
Sometimes in life to stay on track, you have to do things that aren't fun. Whether it's an annual trip to the dentist or spring cleaning, certain activities have long term benefits that are reaped by sucking it up and doing what you have to do for a few hours once or twice a year.
If you hate personal finance and avoid all things money (other than just making and spending it), it's time to put your foot down and get your mid-year financial checkup on.
You should really keep an eye on your finances at least monthly, but even if you are vigilant about budgeting and using every frugal trick up your sleeve, there are still certain items you should review at least once a year. Even regular brushers and flossers can still get cavities – those regular dental visits minimize how often they appear and make it easy to take care of them when they are there before they turn into root canals.
Step One: Budget
This is the first step in your personal finance journey. Review your existing budget and make sure it still makes sense. When you're new to sorting out your finances, it's easy to set your budget and, once you're actually staying within its confines, forget about it.
continue reading »