3 things your college student needs to know about student loans
I graduated from college in May of 2004 and just paid off my student loans yesterday. Had I not been so apathetic and paid only the minimum for years after I first graduated, I could have accomplished this feat a lot sooner. I wish I would have known long ago, just how long it would take me to finish paying my loans off. Hopefully all of your kids have overachieved and received full rides to their dream college. But that's not reality for most people. Here are a few things your students should know about student loans…
Like a mortgage, they can be refinanced: If your child has a Federal loan with a Standard Repayment Plan, they may want to see about refinancing into a private student loan for a lower interest rate and a lower payment. If your student is thinking about refinancing, here's a great place to start.
They don't just go away if you don't graduate: Taking out student loans isn't a great idea for any student that isn't completely sold on the idea of college. Whether they complete one semester or eight, there will come a time when those loan payments start coming due. If your student is on the fence, maybe they can start by first pursuing an associates' degree.
They have collateral: When you buy a car or a house, lack of payment can result in you losing your car or house. With student loans, if you fail to pay, the lender has the ability to garnish your wages, social security, or even your tax refunds.
Student loans are valuable to those seeking higher education, but it pays to be mindful of the downsides that can come with them. Scholarships and grants are generally better options when available.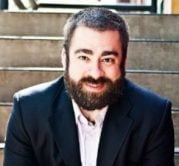 John Pettit is the Managing Editor for CUInsight.com. John manages the content on the site, including current news, editorial, press releases, jobs and events. He keeps the credit union ...
Web: www.cuinsight.com
Details