3 tips for saving money while traveling abroad
While everyone here in the States was enjoying their turkey and dressing, I had the wonderful opportunity to travel to Italy over the Thanksgiving holiday. I have not had much time abroad, but after a week in Europe, I certainly can't wait to go back. While there, I learned many things about my own personal finances, among other things related to traveling abroad on a budget. It's true the airfare is pricey, but if you can get there, it is quite affordable. Here are three tips from my recent experience on how to manage your money when traveling overseas, while still having an unforgettable journey.
Set a daily budget while planning your itinerary
When traveling abroad its important to make the most out of your trip, especially if you are not there for much time. Everyone knows the value of having a game plan for things you want to do and see, but alongside that, it's a good idea to set a daily budget. Consider how much you will spend on each meal and each activity or attraction. If you do your research, you can find out ahead of time how much certain sites will cost you. For example, when we visited the Leaning Tower of Pisa, we went online in advance and checked out the cost, not only of visiting the Tower, but climbing to the top, entering the cathedral, etc. That way, we could plan out how much of it we wanted to see, and how much we could afford to do.
Shop wisely for food and gifts
Make a list before traveling of the items you want to purchase when on your trip. If you want to buy gifts for others, set an amount you are willing to spend on each person. In Italy, the shopping is fantastic, so if I had not set a shopping budget ahead of time, it would have been very easy to overspend. I knew what I wanted to buy myself and gifts I wanted to bring back for others. Additionally, if you plan to buy drinks or snacks to keep with you or in your room, avoid purchasing them at busier sites such as train stations or near tourist attractions. Look for local markets or shopping marts, so you can buy things at a lower price and shop at stores where locals typically get their essentials.
Explore different means of transportation
Sure, it may be quicker to hail a cab and be on your way, but first consider the cost. If you are in a city, check out their different forms of public transportation and compare the cost of each. Getting from one side of Rome to the other by subway cost around 2 Euros, but by cab it was over 25. Additionally, when going from city to city, we found that if we took trains that made frequent stops, rather than a direct trip, it brought the cost down significantly. Therefore, although the cheaper way to travel may not always be the fastest, if you plan for the extra time, you'll have more money in your pocket, and every little bit helps, especially when traveling abroad.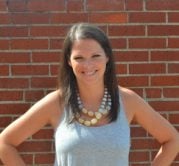 Wendy Moody is a Senior Editor with CUInsight.com. Wendy works with the editorial team to help edit the content including current news, press releases, jobs and events. She keeps ...
Web: www.cuinsight.com
Details