3 tips to become a master delegator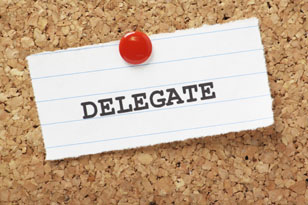 Identify your key areas of focus, then delegate the rest.
by: Laurie J. Maddalena, MBA, CPCC, PHR
Earlier in my career, when I was first promoted to HR director, I remember my boss telling me that my promotion came with a lot of changes. I would no longer be assessed just on my technical expertise. My success would be evaluated on my leadership abilities and how my team performed. This was a challenge for me, as I enjoyed being a problem solver and technical expert. When an employee had a benefit question, I could answer it off the top of my head. When there was a payroll issue, I felt accomplished when I could figure out the discrepancy. Yet this all changed when I was promoted. I was now expected to coach and train my staff to take care of these issues while I focused on more strategic, long-term projects.
Many leaders struggle to make the leap from manager to leader because they fail to realize that the value they bring to the organization changes when they are promoted. When most managers are promoted, they continue the activities they did in their previous role and take on some additional duties like performance evaluations and answering staff questions. But to be a successful leader, a big shift has to occur. You need to make sure you are not confusing your expertise with your value. As an HR generalist, the value I brought to the credit union was my human resources expertise. But as an HR director, my expertise was less important. Different competencies like influencing, coaching and delegating were required to be successful. This was a big mental shift for me, and one that didn't happen easily.
continue reading »