3 ways to save on back-to-school basics
It's hard to believe, but it's time for kids to start heading back to school. You've spent the summer searching for ways to keep the kids busy, but now it's time to turn them over to their teachers. Back-to-school season means shopping for new supplies and whether it's a backpack, a lunch box, or a new wardrobe, it can be a pricey time for parents. Bankrate has reported that on average, parents spend up to $670 for one child on back-to-school gear. Here are 3 ways you can save on your school shopping, while making sure your kids have everything they need for a new school year.
Clean out the closets
The key to not overspending is figuring out exactly what your children need, and not just what they want. Take a detailed inventory of what they have, what is in good condition, and what still fits. Then, you will know exactly what you need to purchase when you hit the stores. Although it may be fun for your kids to pick out a new backpack, if last year's bag works, tell them the money can be used on something else that they actually need.
Buy in bulk
Do your children have a favorite lunch item or snack? If so, head to the nearest warehouse store like Costco or Sam's Club, and buy these goodies in bulk. Whether it's goldfish or peanut butter, you'll be glad to have enough when making their meals this school year. Also, if you have multiple children, these stores are an excellent option for stocking up on supplies for every kid.
Check out consignment stores, clip coupons
Many local consignment shops have great name-brand items at reasonable prices. Back-to-school season is a popular time for them as well, so hit up the secondhand shop to see what new inventory they've gotten in. Additionally, pay attention to sales and coupons in store circulars. Even small savings can help in the long run when you're trying to stay on budget while buying all your children's new school gear.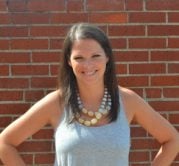 Wendy Moody is a Senior Editor with CUInsight.com. Wendy works with the editorial team to help edit the content including current news, press releases, jobs and events. She keeps ...
Web: www.cuinsight.com
Details