3 ways to break website barriers and crush acquisition goals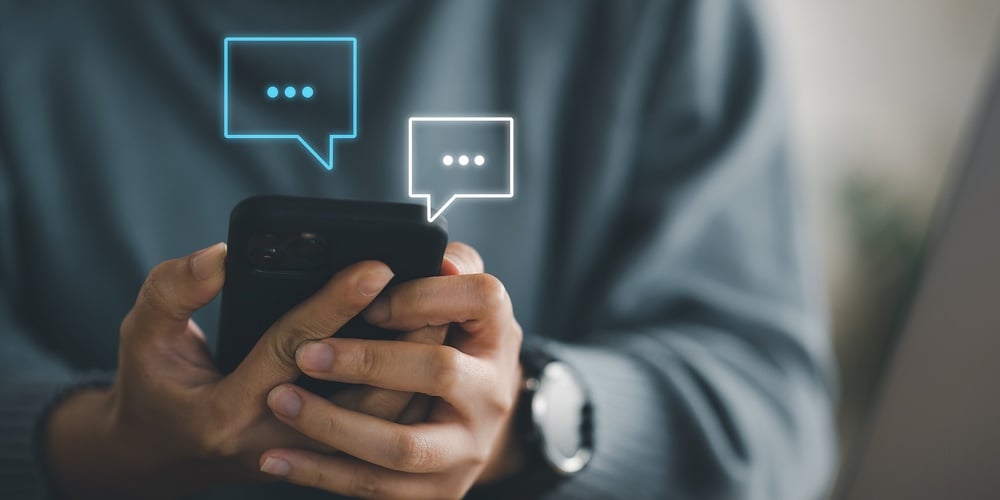 The credit union experience is centered on a local, personalized member journey. And that usually starts online. At least half of all web traffic is on a mobile device and "bank near me" searches have increased in the last two years by 60%. Your new members are likely going to visit your website before they select your credit union.
What are you doing to make sure your website experience converts leads to new members?
More than 40% of website visitors from a desktop computer and 50% from a mobile device expect your website to offer a live web chat option. Leads have questions and as they research your credit union, the best way to get answers to those leads is to connect with them in real time—through web chat.
Offering web chat on your website does more than meet current, modern consumer expectations, it's proven to increase conversion. Website visitors that engage with web chat are nearly 3x as likely to convert as website visitors that bypass the option altogether.
Here are three ways web chat can help you convert leads and increase member acquisition:
Answer Frequently Asked Questions 
Serve up answers the same way potential members would get them in person—through 1:1 conversation. Digital experiences are meant to mimic and improve upon what we're used to at a physical storefront or bank, and web chat only enhances the experience. By offering a web chat option, new leads (and existing members) can get quick access to answers and information. During regular business hours, a live agent can manage the conversations. And when the business is closed, after hours or on a holiday break, a bot can deliver answers to FAQs such as business hours, services, current loan rates, and more.
Help members accomplish specific tasks
Your web chat option should be more than an extension of your website navigation. It should help leads and members take the next step with your credit union. Web chat operators can help website visitors open a checking account online, check refinance options, and even set appointments to sign papers in person at their local branch. Digital representatives, cited as one of the most useful technologies to banking consumers today, are critical to member conversion. Enable web chat conversations to be the digital version of an in-person experience.
Convert web chats to text conversations
Instead of limiting the conversation with potential members to a single web experience, continue the conversation on the go. Convert web chats to text conversations, the preferred method of communication for most consumers today. With this option, website visitors that need to step away from their desktop or laptop can get answers from your credit union no matter where their day takes them. And, with a text opt-in, your credit union can keep conversation going even longer—sending promotional texts, information about upcoming appointments, and even direct links to documents members need to sign for a new loan. 
With Podium Webchat, you can do more than answer FAQs, connect with members 1:1, and convert web chats to text conversations. For multi-location credit unions, Podium Webchat can easily transfer website visitors to a representative from their local credit union to get more relevant answers and information. Auto Responder starts the conversation and captures leads as soon as they arrive on your site. And an internal dashboard gives insight into response times, captured leads, and other performance metrics. 
Watch a demo and see how Podium is helping over 100,000 businesses remove the friction and improve the customer experience.