3 ways to create a relevant membership experience for Hispanics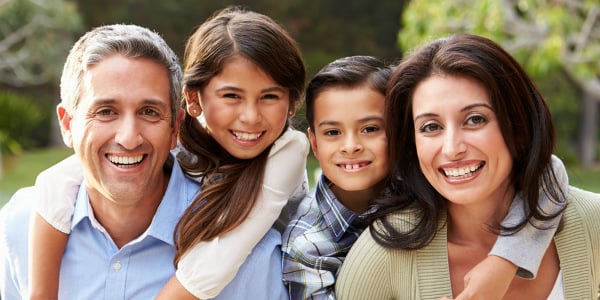 Credit unions are known for and pride themselves on personalized member service. At a credit union, you feel welcomed and are appreciated for your business. While every credit union is unique, all credit unions share a sense of community and try to provide a welcoming membership experience for all. However, that credit union membership experience may not be resonating with all members, especially those whom have never had a relationship with a financial institution or those that may not prefer to speak English to conduct their financial transactions, such as some Hispanic segments. So, how can your credit union create a relevant membership experience that resonates with all members? A starting point is to have an understanding of the financial needs of the new members you want to serve better and to solicit their feedback. Three best practices to solicit feedback from Hispanic members and prospects includes conducting a Hispanic focus group, creating an external Hispanic advisory group and soliciting direct member feedback from these members via an inclusive survey method.
Hold a Hispanic Focus Group.
A focus group does not have to be an extensive event with a costly budget. You can organize and facilitate a focus group with limited resources. The objective of this focus group should be to learn specific consumer insights from members whom you could be more inclusive of so that you can better your membership experience for all of the members that you serve today and those you want to reach in the future. In a matter of four to six weeks, you can organize an internal task force to help recruit focus groups participants, to create a questionnaire based on the information you would like to learn and to organize the details for the date of the focus group. Keep in mind a focus group is typically a one-time event, so you will want to make the most of the time you have with the focus group participants.
Create a Hispanic External Advisory Group.
While a focus group is a one-time activity, an external advisory group is an ongoing feedback mechanism. After implementing some of the action items from the focus group you have previously conducted, you should consider establishing an external advisory group that's reflective of the Hispanic community you want to better serve. This group meets periodically and provides feedback on how they perceive the changes you have made to your membership experience and also shares new ideas to help the credit union best meet the financial needs of the Hispanic community. An external advisory group also has the added benefit of being an informal recruiting network for new board members and open staff positions, as well as a think tank of new marketing, public relations and communications ideas.
Develop Inclusive Feedback Surveys.
Your credit union may already mail periodic membership surveys to members or capture instant feedback after a financial transaction at the teller line. These are great ways to ensure you know how satisfied your members are with your membership services and the products they are using. However, many times, these surveys are only in English or ask questions that may not be relevant to a new member who may not be familiar with a traditional financial institution. Your credit union has an opportunity to create a bilingual survey mechanism and to include some culturally relevant questions to ensure you are inclusive of all members.
There are many ways to solicit feedback from the members and community at large that you serve and want to serve, the trick is to do something with that information. Taking away a couple of action items from the focus groups, advisory groups or feedback surveys and then reporting back how you have done something with that information to your Hispanic membership will increase the likelihood that they will provide you more insight down the road. And, don't forget to periodically ask yourself, "How can my credit union be inclusive of all members that we serve, including Hispanic members who may be completely new to traditional financial institutions?"
For more information on how to be more inclusive of the Hispanic community at your credit union, contact Coopera.
Anna Peña is client relations manager for Coopera. She works closely with credit unions, providing assessments, consulting, training and translations, as well as assistance with the development of Hispanic ...
Web: www.cooperaconsulting.com
Details