3 ways to improve office communication
Everyone is different. If you think you know how to communicate well with everyone you work with, that may be a stretch. To become a master communicator in your office, here are a few things you need to consider.
Body language: Sometimes words say one thing, while body language tells a different story. This is especially true in communication between a boss and a subordinate. If you're the boss you probably hear "yes" a lot. Sometimes body language will be saying no even when a voice says yes. Pay attention to clues that will tip you off to mixed messages. Sometimes it's hard to say no even when you really want to.
Keep your promises: If you say you're going to do something, then do it. Failing to come through on a promise will make you seem untrustworthy and unreliable.
Try harder: Not everyone prefers to communicate in the same way. Some people like emails and some like phone calls. No matter how you communicate, try to listen better. When it's your turn to talk, take your time and acknowledge the things that you heard before you say anything else.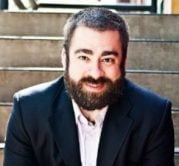 John Pettit is the Managing Editor for CUInsight.com. John manages the content on the site, including current news, editorial, press releases, jobs and events. He keeps the credit union ...
Web: www.cuinsight.com
Details