3 ways to make extra money with your talents and skills
Thanksgiving is a thing of the past. Literally. It's still relevant, but it happened last week. Now, we've all shifted our focus to the final holiday season of 2018. Are you ready? Have you started wrapping? Have you even started shopping? I have not. I keep pushing it down my to-do list. As I get prepared to do a little holiday shopping, here are three ways you can use your skills and talents to make a little extra cash for those gifts you haven't bought yet.
Tutor: Are you a math whiz? Know a lot about American history? If the answer is yes, you might be in business. As long as there are teenagers, there will be a need for tutors. If you've got a strong background in any school subject, tutoring can be a super easy way for you to pass on your knowledge and make a little side cash during this holiday season.
Give private lessons:Everyone plays guitar these days. Okay not everyone, but in the circles I hang out in, there are a lot of musicians. Do you play piano or drums? If you have any musical skills and need a few extra bucks, teaching private lessons may be a good option for you. You could possibly even be super busy during the first of the year after Santa delivers all those new instruments on Christmas morning.
Make some art and sell it: Whether you draw, enjoy oil painting, or just have a great eye for photography, you may be able to get a nice little return on any art you've created this year. If you're a talented painter, it might be time to try and sell some of your work. If you love using a camera, you can make a good wad of cash if you're willing to sell some photos to any number of stock photo sites.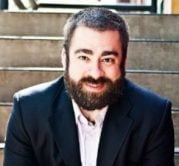 John Pettit is the Managing Editor for CUInsight.com. John manages the content on the site, including current news, editorial, press releases, jobs and events. He keeps the credit union ...
Web: www.cuinsight.com
Details