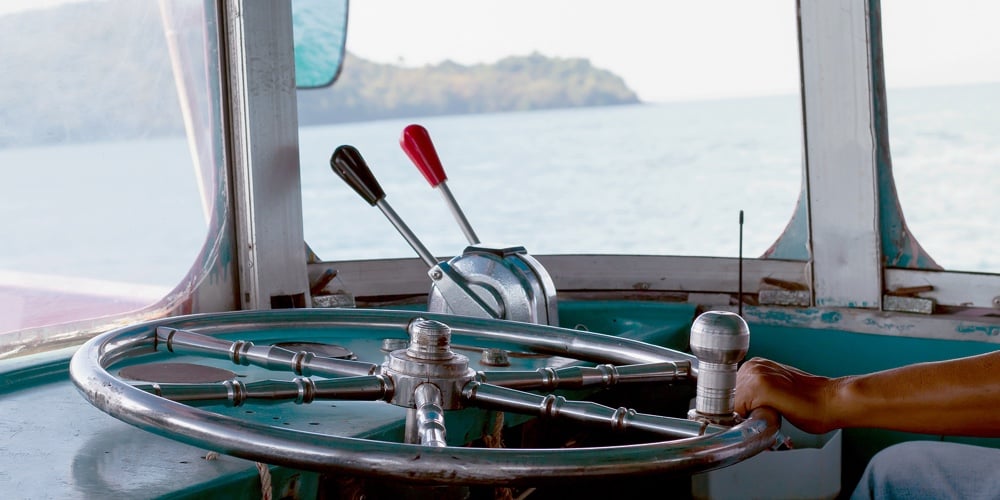 2021. It's not 2020 but it's definitely had it's share of frustrations. Have you looked at the state of your credit union lately? How are things going? Are your members hanging in there? How about your staff? If things aren't great right now, it's time to grab the wheel and right the ship. Here are three things to consider if your credit union has veered off course…
Find your compass: Look back at the early days. Why was your credit union founded? The original mission of your credit union still applies even though things might look a lot different right now. No matter the problems your members are dealing with, the mission is still to be a difference maker in their lives. Your success depends on whether or not you can deliver and meet their needs. Whatever you do, do it with members in mind, and you'll be sailing in the right direction.
Get everyone onboard: Your brand isn't just a Facebook ad or a billboard somewhere. For a lot of members, the only impression they'll ever have of your credit union is the employees they regularly come in contact with. While your staff might not be seeing members face to face like they used to, they're still making an impact. And during these times, things might not be all "hunky-dory" with your staff either. So take care of them. Because if you're concerned with their well-being (financial or otherwise) they'll feel less stressed and better able to deal with the well-being of your members.
Start strong with new or potential members: They say you never get a second chance to make a first impression. Hopefully your credit union is awesome, but a bad first impression might keep new or potential members from seeing that. Display ways that your credit union cares about its members right out of the gate so they'll feel a sense of security and relief that you'll be a crutch they may need in 2021 or beyond.
John Pettit is the Managing Editor for CUInsight.com. John manages the content on the site, including current news, editorial, press releases, jobs and events. He keeps the credit union ...
Web: www.cuinsight.com
Details