3 ways your credit union is missing the mark on member communication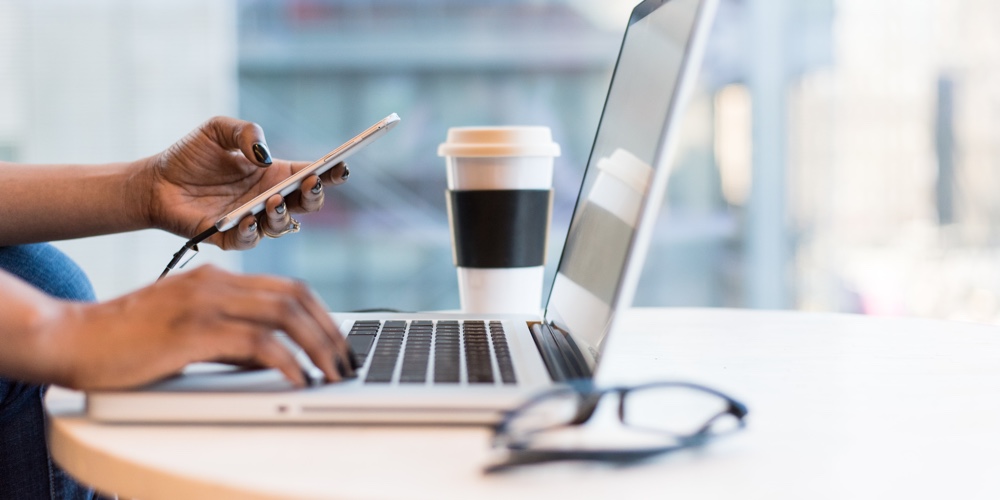 Member expectations for communication have been evolving dramatically in the last few years. Now, more than ever before, consumers are spending more time on their mobile devices—nearly 4 hours every day. And their expectations for communication are keeping pace with their cell phone usage. Nine out of 10 consumers prefer to interact with a business via texting and 50% of mobile visitors to your website expect a live web chat option.
It's clear that consumers are ready to communicate digitally—and on their phones.
But most businesses aren't doing enough to keep up.
Is your credit union falling behind? Here are three ways you might be missing the mark on member communication:
Relying on phone calls or website clicks from Google search results
If your Google My Business listing only offers a phone number and a website link as options to connect with your branch, you're missing out on critical leads. "Bank near me" searches have increased by over 60% in just the last 24 months and most of those leads don't have a specific brand in mind as they research their options.
On average, consumers spend 8 hours researching home loan options before they finally convert. And 90% of loan and mortgage customers start their research with a Google search. Credit unions that still rely on phone calls or website clicks to convert those consumers aren't keeping up—they're delivering leads to financial institutions that understand consumers want fast, convenient communication.
Consider this instead: 
Make it easier to connect—convert your landline or add a textable number and offer click-to-text, right from your Google My Business listing. Not only will it aid in call deflection, you'll capture leads that would rather text than call or walk into a branch in person while they research financial solutions.
Limiting opportunities to connect on your website
As new or potential members visit your website—many coming directly from a Google search—it's important that it's easy to start a conversation. If your website adds friction to the contact process, your website visitors will bounce. A perfect example—if your website has a 3-second delay in load time, 40% of website visitors will leave. If a new lead can't find an easy way to connect, they'll go back to their search results and select a different financial institution to research instead.
But if a consumer does navigate a slow load time, a hard-to-find contact page, and then dials your credit union—long hold times can create an even bigger frustration. For nearly 50% of consumers, those long hold times are one of the top reasons phone calls are so frustrating. For a digital experience, consumers want a digital communication option. Don't make website visitors navigate your site just to end up on a phone call.
Consider this instead:
Make it easier to start a conversation—offer a web chat option on your website. Automate answers to FAQs during after business hours when staff members aren't available and convert live chats to text messages to keep the conversation going with members on the go.
Creating a disconnect between the online and in-person experience 
Whatever online communication options you offer—email, web chat, video, texting, etc.—if you aren't connecting members to a local branch, they'll likely have to reiterate issues or concerns, repeat questions, or start their entire customer journey over when they walk into their local credit union. And for 52% of consumers, repeating themselves is a top frustration.
Personalizing the member journey starts with the first interaction—and if that interaction requires consumers to navigate a phone tree for their local branch, get handed off mid-conversation on the phone, or find out that their local branch offers a completely different set of services or rates or products, the member experience isn't member focused.
Consider this instead: 
Make it easier to create a relationship with each member—connect online communication tools to local credit union team members and staff. Members will recognize the personalization and appreciate the consistency.
Ready to update your current communication plan and meet member expectations? Consider the following:
Communicate in the most preferred member channel—texting
Whether it's directly from your Google My Business listing, converting web chats to text conversations, or engaging in SMS marketing, texting is where consumers (and your members) want to engage. Nearly 70% of consumers say that texting makes working with a local business more convenient anyway.
Create opportunities for conversation and connection 
When communication becomes member-focused, the opportunities to connect grow exponentially. A single text thread with a lead or an existing member becomes an invitation to a local branch event, a personalized offer based on member history or product affinity from website engagement, an appointment scheduling tool, a review request or NPS survey ask, and even a more convenient option to send documents or other critical information.
Learn more about how to connect with members in their preferred channel with the free ebook, The Enterprise Guide to Business Text Messaging—Growth Strategies for Multi-location Brands.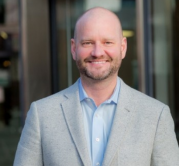 Jamie leads the Financial Services team and go-to market strategy at Podium. With over twenty years of leadership experience for several high-growth technology companies such as Salesforce, AWS, and Orange, ...
Web: https://www.podium.com
Details