3 ways your workaholism is destroying you
If you're reading this, there's a good chance that you see yourself as a workaholic. Do you work all day and most of the night? While it's great to work hard, you can reach a point where your workaholic nature can turn on you. Here are a few ways your workaholism is destroying you…
You're alone: Working hard is great, especially when you're doing great work and accomplishing your goals. But what about your personal life? You're at the office all day and then you get home and you're still logged on. As long as you're attached to your computer, you're probably detached from your friends and family.
You're stressed: When you're working all the time, it's usually because you've got a lot of stuff on your plate. There's pretty much no chance you're not stressed when you've got that much going on. Pay attention to your stress level and make sure your physical health isn't taking a beating.
You're depressed: A 2016 Norwegian study showed that workaholics were more than three times more likely (8.9% vs. 2.6%) to be depressed than non-workaholics. In fact, workaholics scored higher on other psychiatric symptoms, including ADHD and OCD.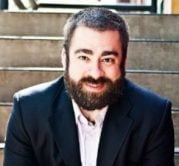 John Pettit is the Managing Editor for CUInsight.com. John manages the content on the site, including current news, editorial, press releases, jobs and events. He keeps the credit union ...
Web: www.cuinsight.com
Details