3 ways you're wasting money at the gas station
Unless you live in a big city, you probably drive a car. And as we all know, those cars don't run on table scraps. If you're looking for ways to save money, the gas pump is one place where you should take better advantage. Here are three ways you can save money every time you fill up.
Shop around: You may be used to filling up at the gas station closest to your home, but a small detour could save a you a wad of cash. Keep an eye out for cheaper gas on your commute and download an app like GasBuddy. Using data from 74 million users, GasBuddycan help you find the cheapest gas around. It may seem like you're only saving a few cents but add it up throughout the year and you've saved a bundle.
Fill up at the grocery store: More and more grocery stores have gas pumps these days, and these are a great way to save. Your loyalty points from your grocery shopping can get you a discount on your gas purchases, and you'll be able to fill up on your way out of the parking lot, saving you from having to make another stop on your way home.
Make sure you have cash: Paying with cash instead of cards is a great way to save money. A lot of gas stations charge an extra dime or more per gallon for using plastic. Save the station from paying swipe fees and save yourself a couple of bucks by keeping cash on hand for your gas purchases.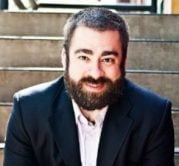 John Pettit is the Managing Editor for CUInsight.com. John manages the content on the site, including current news, editorial, press releases, jobs and events. He keeps the credit union ...
Web: www.cuinsight.com
Details