34 experts share the best Valentine's Day gifts for under $20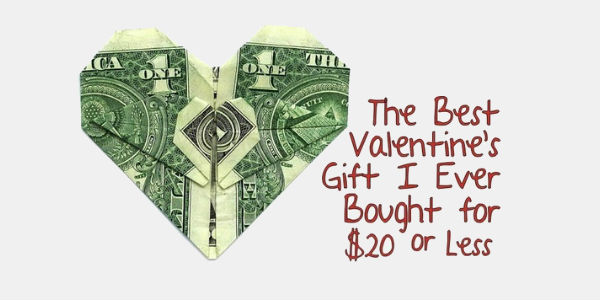 Money can cause a lot of stress in a relationship, and this is never truer than on Hallmark's High Holy Days — Christmas, your anniversary and, of course, Valentine's Day.
The National Retail Federation projects Valentine's Day spending will shoot to $18.9 billion this year — about $142 a person on candy, flowers and apparel. A whopping 91 percent of those polled by the NRF are planning on doing something special for their significant other, and that won't come cheap.
It could, though. We talked to more than 30 personal finance and relationship experts on the delicate politics of romantic gift-giving, and they all said more or less the same thing: It doesn't have to cost money to mean something — and, in fact, sometimes the best gifts are the cheapest.
So we asked them for the best Valentine's Day gift they either gave or received for less than $20. Here's what they said.
continue reading »