4 creative workplace New Year's resolutions
Fresh ideas for optimizing your time at work.
Reconfigure your office space
There's nothing quite like the feeling of a clean and organized workspace. Make a point at the start of this year to rearrange your space in a way that promotes productivity. Eliminate clutter, add a small plant or family picture, or add a standing desk feature to your space to encourage more movement.
Maximize your morning commute time
Whether you're riding in a carpool, using public transportation, or driving yourself, there are various things you can do during this time to get revved up for the day. If you're not at the wheel, take a look at the day's calendar and mentally prepare yourself for what's ahead. If you are driving, check out one of these podcasts that can help get you in a positive frame of mind.
Schedule walking work meetings
Instead of stuffy meetings in a conference room, ask your employees to join you on a walking meeting outdoors. Getting fresh air and moving to an entirely different space can do wonders when it comes to maximizing creativity. Additionally, meetings often make employees nervous so taking a walk will help them shake off nervous energy and get their blood flowing.
Establish new office traditions
We spend so much time at work that it's important to remember the value of injecting a little fun into the workplace. This year make an effort to really embrace new traditions within your company to make things more enjoyable for your team. Schedule a team lunch once a week (even if you order in) and/or develop office contests to promote healthy competition.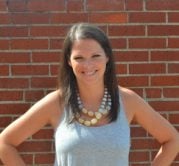 Wendy Moody is a Senior Editor with CUInsight.com. Wendy works with the editorial team to help edit the content including current news, press releases, jobs and events. She keeps ...
Web: www.cuinsight.com
Details