4 credit unions share a common thread to get unstuck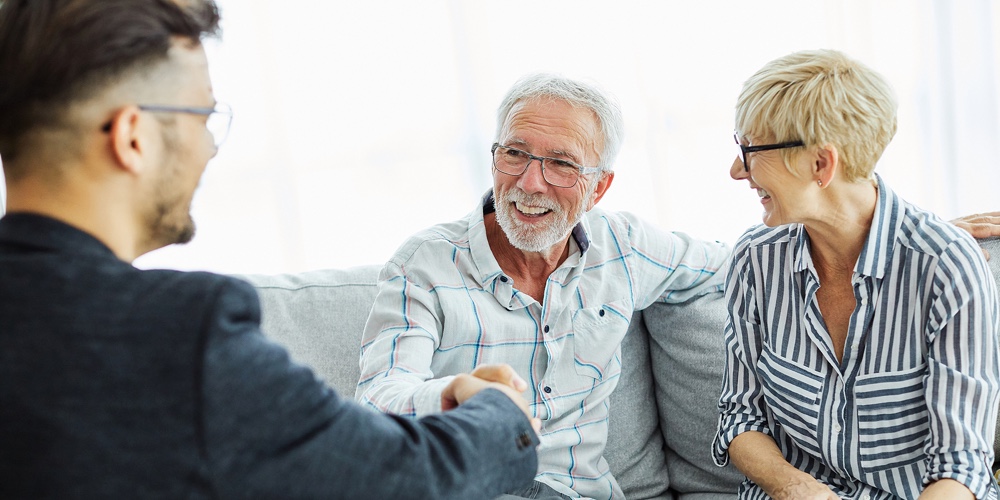 As Q1 Call Reports start rolling out, we will be compiling the vast fields of data on our credit union clients once again. We'll begin to fill in the spots on our "YMC Hall of Fame" with the top five fastest growing clients for loan growth and membership growth along with some other important data points, but there's always one thing that our Hall of Fame clients have in common every single quarter.
Focus.
For those credit union leaders feeling stuck, you've come to the right place. If you continue to scratch your head saying, "but I've tried EVERYTHING," there is hope. If you're willing to roll up your sleeves, stay away from the magic pills that give temporary relief, and make some hard decisions.
Focus.
What does that even mean? Who is your ideal member? If your answer is "anyone who needs a loan," we've identified the problem.
What is your value proposition to your ideal member? "Well, we're a credit union… we have good rates and good service!" Ah ha! I see where you're stuck.
You're not focused.
Being focused means seeking opportunity within your community, identifying your credit union's opportunity and focusing. While your competitors continue fighting for the masses, you'll find growth when you home in on serving a specific segment of that mass market. Your niche audience can be based on demographics, psychology, geography or even pricing.
Over the years, we've seen the benefits our clients reaped by identifying their ideal member and staking a claim to that particular niche. Here are some credit unions and the rewards they earned by working to get unstuck and find growth:
Less competition. If you say you want every millennial with a 680 credit score or above who needs a mortgage and credit card, good luck. You better have an ample marketing budget to compete with everyone else looking to avoid risk and make a few bucks. If you focus like Columbine Federal Credit Union and stake your claim to those wanting to purchase used motorcycles and other toys that don't have readily available loans, your cup will overflow with opportunities.
Brand loyalty. According to a study by market analyst firm Vetter, the average cost of acquiring a new member for credit unions is somewhere between $400 and $700 per new member. Wouldn't you like for those new members to stick around awhile and avoid the cost of churn? Members who received a loan from Great Meadow on their manufactured home at a rate much less than the predatory lenders were offering won't soon forget who the hero was in their story, and the product-per-member increase they've experienced proves that loyalty.
Higher profit. UGH! That bad word we hate talking about. But without a reasonable ROA, you can't invest back into your credit union infrastructure to be competitive. As a result of many things, but especially its strategic, hyperlocal focus, the leadership at Atlantic City Federal Credit Union has the luxury of exploring options that come with either a price tag or some risk (or sometimes both). Now the credit union can invest in those things freely and manage risk while their peers sit idle. Atlantic City FCU invested its higher ROA back into the credit union to ensure their success for the next generation of members (and maybe even the generation or three after that!)
Expertise. I've attempted to work with several credit unions on business loans for my real estate projects, but none successfully. Not because they didn't care, but they don't have the experience in the unique challenges that come with small business members. Until I tried the team at Inspire FCU. They've invested a lot of time and effort into understanding the unique needs of small businesses in their community and knowing the frustrations those business owners feel as a small fish in a big-bank pond. It didn't happen overnight, but the fruits of their focus and labor are paying off in big ways by becoming known as the place where small business owners can be served with a heaping side of credit union philosophy.
So why, when so many credit unions are experiencing great growth by identifying and focusing on their niche market, haven't you done the same? Because it comes with risk. Your board may not be comfortable taking the credit union away from its (or their) legacy. Your leadership team is heading comfortably toward retirement and doesn't want to rock the boat.
You may be experiencing all of this yourself.
But your credit union is larger than you. That next generation of members deserves the opportunity to be served. Those members in your community who don't have options, whether it's the used motorcycle they've been dreaming of or replacing a hot water tank when there's no emergency savings.
If you're going to get unstuck from survival mode, focus. Remove the fear, have the tough conversations, make the necessary investments and focus to start growing again.
Bo McDonald is president of Your Marketing Co. A marketing firm that started serving credit unions nearly a decade ago, offering a wide range of services including web design, branding, ...
Web: yourmarketing.co
Details