4 life lessons from the "Peanuts" gang
Charles Schultz's "Peanuts" gang has been a part of pop culture for more than 50 years. If you're like me, you grew up watching the many adventures of Charlie Brown and his friends, especially during the holidays. From Halloween and the Great Pumpkin to Charlie Brown's Christmas, it is hard to believe that these classics have been around since the 1960s. To me they are timeless and this is evident in that fact that my three-year-old enjoys them today, just as I did in my childhood. Here are four life lessons we can learn from Charlie Brown and the gang, reasons why I believe they have stood the test of time.
We all need some security: Linus Van Pelt was always wise beyond his years. As he waited for the Great Pumpkin, he spoke of the importance of being sincere and hopeful. Despite his wisdom, Linus could not function without his trusty blue blanket. No matter how old we are or how much knowledge we acquire in our lives, most of us still need frequent reassurance and possess a desire for security and protection.
Never lose your determination: Sweet Charlie Brown never gave up, even when trying repeatedly to give that old football a good kick. No matter how many of his friends laughed at him or how discouraged he felt, he always pulled himself up and tried again. In our lives we can learn a great deal from this. Even if things don't go your way and the odds are stacked against you, hold your head high and keep going.
Always be yourself: In every "Peanuts" story, Snoopy was never afraid to be himself. Whether its donning shades like Joe Cool or goggles like the Flying Ace, Snoopy loved to use his imagination and just do his own thing. "Why can't I just have a normal dog?" Charlie Brown often asked. Despite the criticisms, Snoopy had confidence in his individuality; we can all learn from his coolness and be proud of our uniqueness.
Don't be afraid to just dance: One of the most famous "Peanuts" scenes is the play rehearsal in "A Charlie Brown Christmas" as the whole gang dances in their own way. None of the characters seem to be concerned with what any of the others are doing. Each one is in the moment and happy with themselves. This is a good reminder to find joy in what's around you and to not forget to let loose once in a while.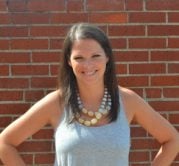 Wendy Moody is a Senior Editor with CUInsight.com. Wendy works with the editorial team to help edit the content including current news, press releases, jobs and events. She keeps ...
Web: www.cuinsight.com
Details