4 more ways to save on common household expenses
We've previously looked at ways to save on common household expenses. If you're looking to cut back a little on your budget, here are four more ways you can save…
Sell a car: Do you have an old vehicle that's just taking up space in your driveway or garage? It may be time to get some value out of it. People are always in need of junkers to get from point A to point B, plus you'll save on insurance and taxes. A nice detail job could score you a few thousand bucks on that old waste of space.
Cancel  your print subscriptions: Are you really reading that newspaper or magazine subscription that arrives every month/week/morning? If you're like me, you probably thumb through it and then forget about it. If you get your news from digital sources, those hard copies aren't of much value to you anymore. While it probably doesn't seem like a lot of money, those little amounts can really add up.
Stop eating your paycheck: Even if you do a good job eating at home on the weekends, eating lunch out during the week can really get expensive. Gone are the days of the $5 lunch. You're probably spending at least $10-12 on lunch everyday. That's $200-250 on quick, forgettable lunches each month. Put some thought into it and find ways to make fantastic lunches at home that you'll enjoy for way less.
Don't worry about name brands: Sure, nobody wants a Dr. Thunder over a Dr. Pepper, but for a lot of things you buy, you can't really tell a difference. Who needs name brand sugar or spices? Skip the fancy produce and hit up a roadside stand (or grow your own) instead.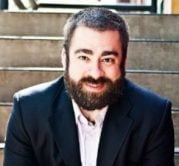 John Pettit is the Managing Editor for CUInsight.com. John manages the content on the site, including current news, editorial, press releases, jobs and events. He keeps the credit union ...
Web: www.cuinsight.com
Details