4 reasons your members don't trust you
Are there trust issues with your credit union? Have you given your members a reason to trust you? Sometimes loyalty doesn't come easy. If you're having trouble getting your members to trust you, here are a few reasons why they may not be on board.
You're too quiet on social media
You probably have a presence on a number of social media platforms. Are you doing a good job handling communication on all of these pages? Spend some time reviewing Facebook and Twitter, and make sure you're responding to comments and questions in a timely and effective manner. Social media is a big deal to consumers and it should be a big deal to you.
Your employees don't like your members
There are varying levels of "people persons." Every employee won't be perfect, but you should still aim to hire employees who enjoy working with people and don't mind taking the time to help members solve the problems that they bring to their credit union. Don't let an unfriendly employee chase members away.
They're not getting personalized service
If your members aren't getting the products and services they need, it's probably because you're not listening. Give your members the chance to give feedback on where they are in life, and what they need from you, then present them with relevant products and services. Show them how you can help, instead of telling them you want their money.
You're not up-to-date
Millennials are the hot demographic at the moment. While it doesn't mean that Boomers and Gen Xers aren't important, Millennials are the ones who are starting to make more and more money moves. This Gen Y generation is starting to buy houses, have families, buy minivans and realize the need for life insurance. They're a very tech-savvy generation, so be where they are. Make sure you have a mobile app, and make it a good one. Millennials enjoy being able to do all their banking functions with their smartphone and if you're not onboard you're going to get left behind. Don't get left behind.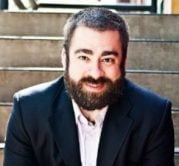 John Pettit is the Managing Editor for CUInsight.com. John manages the content on the site, including current news, editorial, press releases, jobs and events. He keeps the credit union ...
Web: www.cuinsight.com
Details