4 retail tricks you don't know you're falling for
You're on a shopping trip and without knowing it, you're being duped into buying something you didn't intend to. This may not be by accident. Halloween is over… but are you still being tricked?
The cold clothing store
Ever wander into a department store only to immediately notice a temperature drop? This change isn't always made for the customer's comfort. Often times, retailers will lower the temperature on purpose, prompting you to head to the coat section of the store. You may or may not actually purchase a jacket, but they have subconsciously made the thought cross your mind. If you don't leave that day with new outerwear, you may be thinking now, "Do I need a new jacket? Should I come back and buy one later?"
The 10 for $10
On trips to the grocery store you may notice bins with signage shouting "10 for $10!" Before you fall for the trap, stop and think whether these items are ones you actually need. Do you really need ten boxes of cereal? Also, many customers don't realize that even though the sign says 10, more times than not this deal often means one for $1 as well.
The "left-digit effect"
Ever wonder why something is priced one cent from the nearest dollar? This sales strategy has been proven successful according to a study by Colorado State University and Washington State University. The "left-digit effect" describes how customers overwhelmingly choose prices like $3.99 rather than $4.00 because when shoppers see the left-digit (lower) number, their brain has a stronger reaction.
The sneaky display
When you're standing in line to check out and you see the random display of odd-and-ends (think travel coffee mugs, candles, or cookie gift bags) remember this isn't an accident. There is plenty of room to display these items elsewhere in the store, but retailers choose to place them up front in an effort to add even more items to your purchase.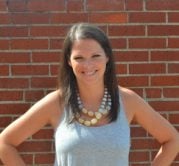 Wendy Moody is a Senior Editor with CUInsight.com. Wendy works with the editorial team to help edit the content including current news, press releases, jobs and events. She keeps ...
Web: www.cuinsight.com
Details