4 things that can knock your finances off-track
It's nice when everything is going great. When it comes to your finances, "nice" may not properly describe just how fantastic it is to be in a great place. But even when you're on the right track, it can be a lot easier to get derailed than you might think. Here are four things that can get your finances off-track…
Your shopping list: It's really the lack thereof that can get you off track. Making a list and sticking to it is an easy way to please your wallet. When you've budgeted for the things on your shopping list, you'll get yourself in trouble if you start putting random items in your shopping cart. It can be bad to do at the grocery store and even worse if you're somewhere like Target or Best Buy.
Your friends: You may see your neighbor with a new car or boat but it usually ends with you just admiring their new stuff from afar. It's your friends that can really do you in. They'll not only show you their new gadget but they'll give you five reasons why you just "have to get one." Don't let your friends pressure you into joining the new gadget club.
Sales: You've always wanted that "thing." You've never wanted to pay retail price for it, but now you see it on sale. It's so tempting, and yet it's still overpriced and completely unnecessary. Unless it's a ridiculous, once-in-a-lifetime deal, don't even consider it.
Social media: Social media is like all three in one. You see pics of your friends' new toys. You get customized ads that show exactly what you want (even though you don't really WANT to see these things), and you see posts about things that are constantly on-sale and for sale. Careful when you click that link, it may take you to Amazon.comand then you're only a click away from making a huge spending mistake.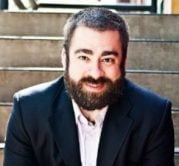 John Pettit is the Managing Editor for CUInsight.com. John manages the content on the site, including current news, editorial, press releases, jobs and events. He keeps the credit union ...
Web: www.cuinsight.com
Details