4 things that will increase your productivity
Not feeling very productive after a short week? We've all been there. Here are a few things you can do to be more productive…
Get rid of distractions: In the office, there are a million things that can take your attention away from the task at hand. If you have to make time to hide in the office, do it. Shut your door and don't answer your phone if that's what it's going to take for you to be able to focus on your to-do list. At the very least, avoid your email. There aren't many emails that need to be read the minute they arrive. Schedule some time throughout the day (before or after breaks works well) to catch up on your inbox.
Worst things first: Everyone has a task they consider to be their least favorite. If you know what task that is for you, get it out of the way at the beginning of your day. Now, you can focus on the things you enjoy doing and you'll be a lot more productive. And don't even consider trying to multi-task. It's great in theory, but the constant back and forth can lead to distractions.
Do what's on your mind: If you're thinking about a certain task, now is the time to complete it. Your brain is already in the right frame of mind, so take advantage. You won't have to force yourself to switch gears and you'll be done before you know it! If certain tasks seem to work great at certain times, keep it in mind and make it a routine.
Be organized: You shouldn't have to dig through piles to find things. When you know where something is supposed to be and you can count on it to be there, you'll see your productivity level shoot through the roof. Organize your life and see the difference it will make.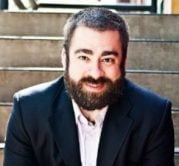 John Pettit is the Managing Editor for CUInsight.com. John manages the content on the site, including current news, editorial, press releases, jobs and events. He keeps the credit union ...
Web: www.cuinsight.com
Details