4 tips for avoiding debt on Black Friday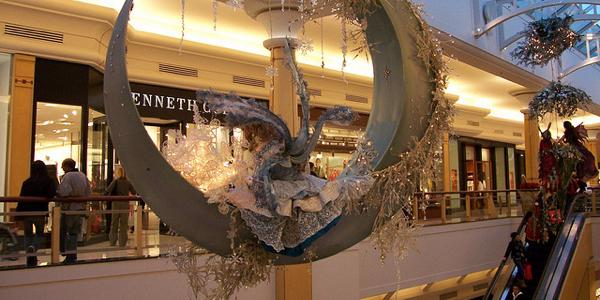 Older Americans are disproportionately likely to be in debt. A 2012 Demos survey found that citizens 65 and older typically carried $9,300 on their credit cards, the most of any age group.
By Anisha Sekar
Debt burdens are increasing, too. According to the Urban Institute, 43% of seniors had some debt in 2010, compared with 30% in 1990. Stock market rally notwithstanding, debt burdens continue to rise for many older Americans.
Unfortunately, the holiday season — between travel and buying gifts for the family — often only exacerbates these difficulties. A recent NerdWallet study found that 28% of consumers over 60 said that they don't bargain-hunt for their holiday purchases, preferring convenience over savings. Further, they were the least likely to brave the Black Friday crowds. Only 6% said they would do the bulk of their shopping on Thanksgiving weekend, compared with 11% of those aged 45-60 and a full 16% of those aged 30-44. Forgoing lower prices for convenience can be costly in the season of hectic crowds and deep discounts, but it doesn't have to be. Here are five tips for dodging debt on Black Friday, without braving a crowd of angry deal-hunters.
1. Take advantage of price match
If you have a Citibank credit card, you can use their Price Rewind feature to get Black Friday prices before you've sat down to turkey dinner. Simply make the full purchase on your Citicard, register the purchase with Price Rewind, and submit a dated copy of the ad with the lower price. Keep in mind that the minimum claim per item is $25, and the maximum is $250. MasterCard and Discover cards also have price-protection programs. While some exclusions apply (jewelry isn't covered, for one), this is a good way to get deals on electronics, appliances and more while still enjoying Thanksgiving dinner.
2. Avoid layaway programs
While layaway programs have lightened up on their fees in the past few years, most of them have one major caveat: if you end up not making the purchase, you have to pay a cancellation fee. Wal-Mart, for example, levies a $10 charge if you don't pick up the item and pay in full by December 13th. If you need help saving up, you're better off with a Christmas savings account at a credit union. That way, if circumstances change and you can't afford the item (or if you simply change your mind), you aren't wasting money.
continue reading »