4 tips for first-time landlords
Owning rental property can be a great way to supplement your income. But if you're looking for an easy way to make a few extra bucks, being a landlord might not be for you. Here are four tips for wannabe landlords…
It probably won't be consistent: If you find a good tenant who's not dealing with a lot of changes in their life, you may be lucky enough to have someone live in your property for a long time. But things change and so do people's needs. You'll have to deal with gaps between tenants, so budget accordingly.
Do your research: Before committing to a potential renter, make sure you do a little research. Using Google and asking for some references is a good way to make sure you're not getting a "lemon" of a tenant.
Set some ground rules: If you don't want to be constantly bothered by a quirky tenant, make sure to give them certain rules when it comes to your availability. Let them know when you're available and make sure they know that you'll only respond to emergency messages outside of those hours. Don't let renters completely disrupt your life.
Don't be too nice: Be a nice person, but not so much that your tenant feels they can appeal to your emotions to take advantage of you. For example, let it be known that the rent is due when it's due and you won't be letting late payments slide.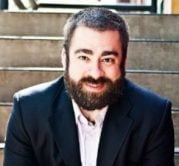 John Pettit is the Managing Editor for CUInsight.com. John manages the content on the site, including current news, editorial, press releases, jobs and events. He keeps the credit union ...
Web: www.cuinsight.com
Details