4 virtual conferences to help you win big this year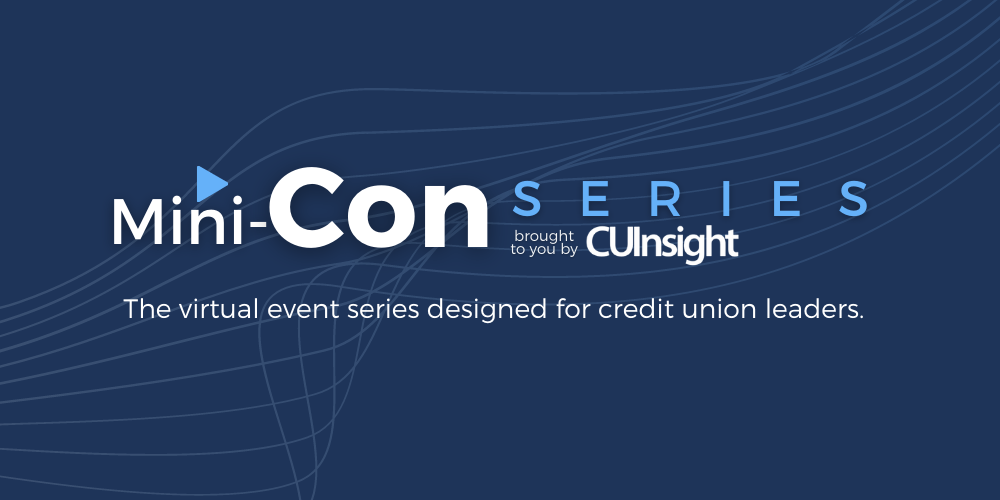 As we move into the year ahead, finding a new source of brainfood and community is critical for leaders, many of whom are facing new levels of burnout while still leading their teams and charting the road ahead. 
Enter the Mini-Con Series: four miniature conferences with a big impact designed for leaders in the credit union community to stay inspired, connected, and refreshed. Each session will feature a nationally recognized keynote speaker, an interactive panel discussion, and engaging breakout options to complete the experience. 
Attendees will walk away from this engaging digital event series with actionable insights including how to:
Effectively lead through crisis,
Encourage and nurture positive organizational change,
Unlock strategic innovation and growth, and
Reenergize for the road ahead
Register here to join us for the 2021 Mini-Con Series! The first two-hour event kicks off the series on Wednesday, February 17, featuring nationally acclaimed keynote speaker India Gary-Martin. We can't wait to see you there!