5 banking costs to avoid this holiday shopping season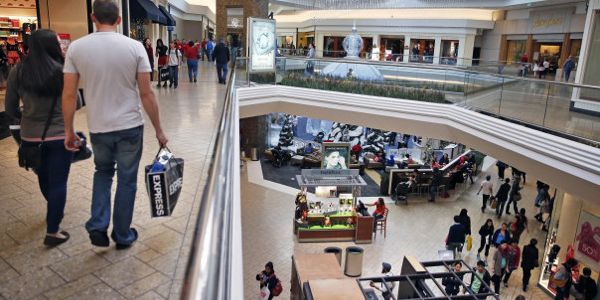 Stock up on gifts, not bank fees, while shopping this month.
Deal hunting is a way of life for many Americans, especially in the heat of holiday shopping season. Many of us are even willing to forgo a warm Thanksgiving meal to camp out in the cold for a just little bit of savings.
Meanwhile, bank fees and other related costs of the holiday shopping craze can sneak up to cause unexpected damage to your personal finances. Luckily, these are often easily avoided with the right knowledge and strategies. Here are five fees and costs to avoid as you stock up on gifts.
1. ATM fees. Cash can be a powerful tool to help manage a shopping budget, but it does have its drawbacks. Using an ATM outside of your bank's network can lead to extra fees. Your bank will typically charge you, sometimes up to $3 per transaction, and the ATM itself will levy an added charge for the convenience.
If the cash strategy is one you'd like to pursue, make sure to plan far ahead by withdrawing larger sums from your own bank before heading to the mall, where your only ATM options may be laden with fees.
2. Overdraft fees. One of the hallmarks of the holiday season is the tendency to overspend. With a debit card on hand, overspending might mean more than breaking your budget. It can also trigger insufficient funds charges if your bank balance drops too far. These fees can take a major toll, at often more than $30 each.
continue reading »